Alumni Association will be a hallmark for transparency and services: VC UOP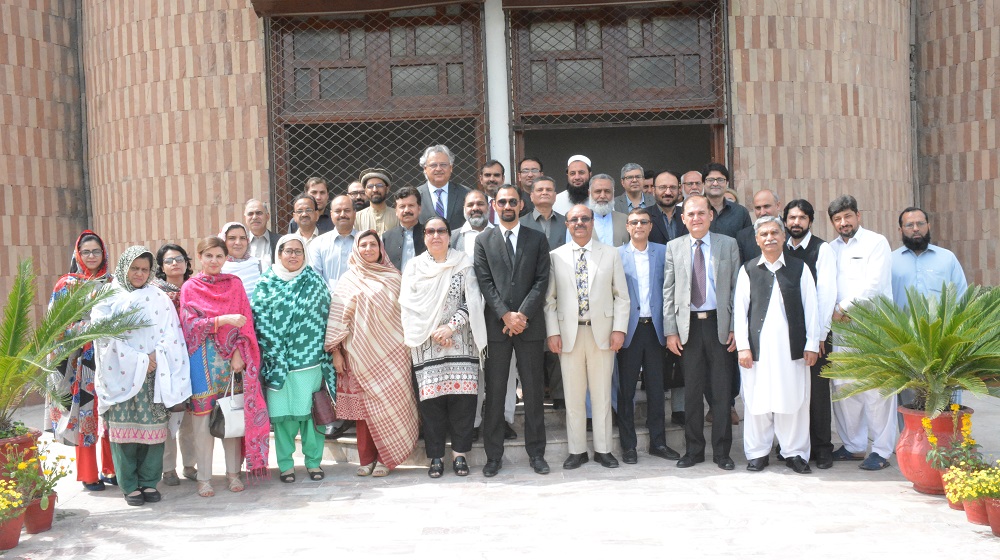 Peshawar: The University of Peshawar Alumni Association will be a robust, transparent, independent and elected body to serve students, faculty and alumni in the larger interest of the alma mater of University of Peshawar at the end of this year. The Vice Chancellor University of Peshawar Prof.Dr. Muhammad Asif Khan said this at the concluding session of the one day conference aimed at the built-up for the UoPAA, organized under the auspices of Career Development Centre, University of Peshawar at SSAQ conference hall, for consultations with teaching and administrative heads on Wednesday.
The Vice Chancellor University of Peshawar appreciated the efforts of UoP interim committee and hoped that draft constitution will be presented before or at the start of month of May. President, UoPAA interim cabinet Amjad Ali Arbab during his inaugural presentation vowed to bring standard constitutional design to garner alumni services at the University of Peshawar. He apprised participants that draft constitution after going through Vice Chancellor office will be tabled at the general body of registered alumni members and its independent/non-profit structure will enable its pro-active nature to avoid any red-tapeism in its daily activities. The UoPAA will bring networking, branding, scholarships, and financial assistance for the university, he added.
The interim cabinet general secretary Ali Gohar said that membership will be for life time, normal and honorary and due attention is made to bifurcate executive committee from cabinet through their span from five to two years respectively. The vice president Rakhshanda Naz called upon teachers to work along faculty level to strengthen discipline and industry linkages.
During consultation session, faculty pushed for registration of students during academic session, graduation and convocation time to enhance membership from current 1500 to 15000, in the preliminary phase. One of the faculty members pointed out that association must see that industries must be linked to teaching faculty so that affordable and quality products can be churned out.
At the end, Career Development Centre Director Khurshid Qasim Marwat thanked all the faculty for participating in the consultations and hoped that faculty will use CDC as a rallying point for career and alumni related services.