University of Peshawar marks 'Earth Day'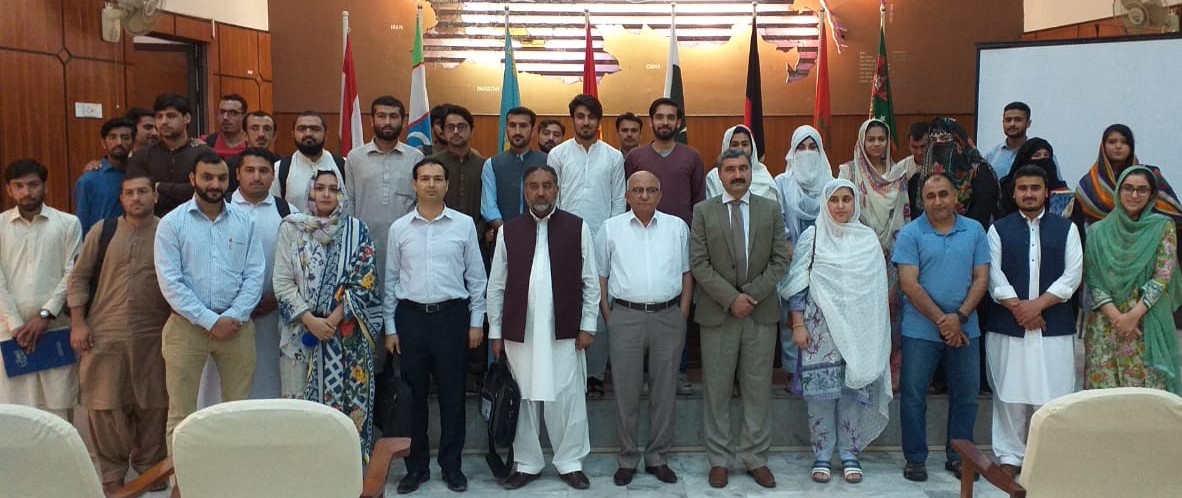 Peshawar: Every year on April 22 Earth Day is celebrated globally to spread awareness about the importance of earth's resources and environmental protection. The theme of Earth Day 2019 is 'Protecting Our Species'.

The Environment Society of University of Peshawar (UoP) organised a mega event comprising of a Seminar followed by delivering presentations to the relevant departments of UoP. The aim was to create awareness about the human made threats to the ecological species.

The Organiser of the Society, Dr Asif Khan Khattak, welcomed the guests and explained the importance of celebrating Earth Day for environmental protection and awareness. He said "There are several SDGs that directly link with the central idea of Earth Day".

Speaking on the occasion, Mr Safdar Ali Shah, Chief Conservator of KP Wildlife Department, regarding species protection, said that "We are not owners, we are just the users of natural resources and we have obligation to pass it on to future generations in a sufficient quantity and better quality".

Professor Dr Shafiq-ur-Rehman, Advisor to Higher Education Department, KP, and ex-Chairman of the Department of Environmental Sciences, UoP, in his talk highlighted the role of Mother Earth and its importance. He said "Planet Earth is our Mother, as it feeds us and nurtures us like a mother. So we have to protect our it and its Resources rather than becoming greedy and over exploiting it".

The Chief Guest of the occasion was Mr Saif Ullah, Patron of Student Societies and Provost UoP, and he shared his personal experiences related to all the environmental protection activities taking place on campus.

Dr M Jamal Nasir, Deputy Director of Student Societies, UoP, thanked all the esteemed guests and appreciated the efforts of the Environment Society and highlighted that attending the seminar is not the aim of this event, the aim is to take an oath to spread the information and use resources wisely in the future.