Collaboration Between Chinese Academy of Sciences and University of Peshawar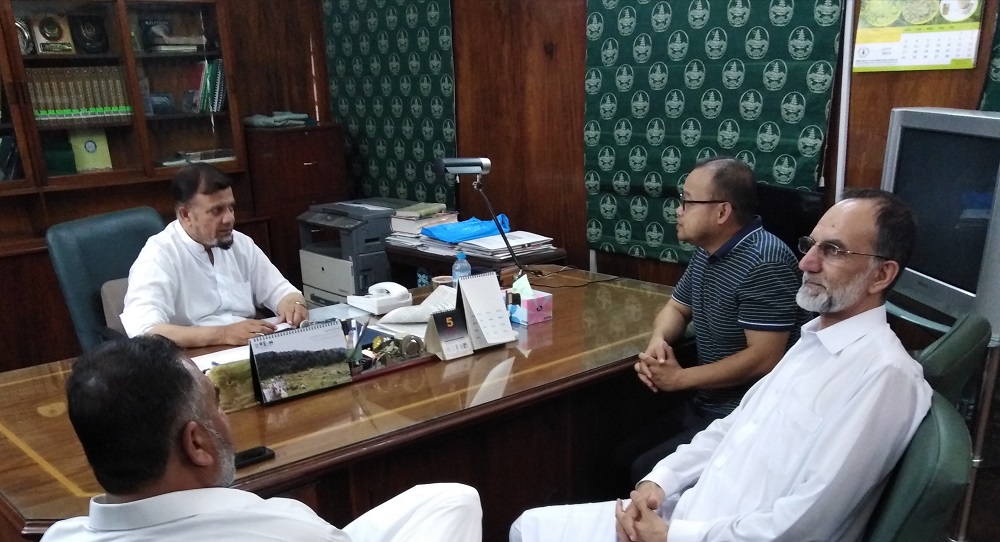 Dr ZHOU Xinying from Chinese Academy of Sciences visited University of Peshawar on 3rd July 2019 on the invitation of China Study Centre to explore avenues of cooperation with different departments and Centres of the UOP. Professor Zhou Xinying is a faculty at the Institute of Vertebrate Paleontology and Paleoanthropology of the Chinese Academy of Sciences ?IVPP?. Dr Zhou met Professor Zahid Anwar at the China Study Centre on 3rd July and discussed areas of cooperation. Then the Chinese Expert along with Dr Zahid Anwar visited archaeology department, held a meeting with Prof Dr Ibrahim Shah, Chairman Department of Archaeology and delivered a presentation on, "The development of agriculture in Neolithic and Bronze Age". Afterwards he visited SSAQ Museum of Archaeology and Ethnology and met Dr Zakirullah, Curator and other staff members of the museum.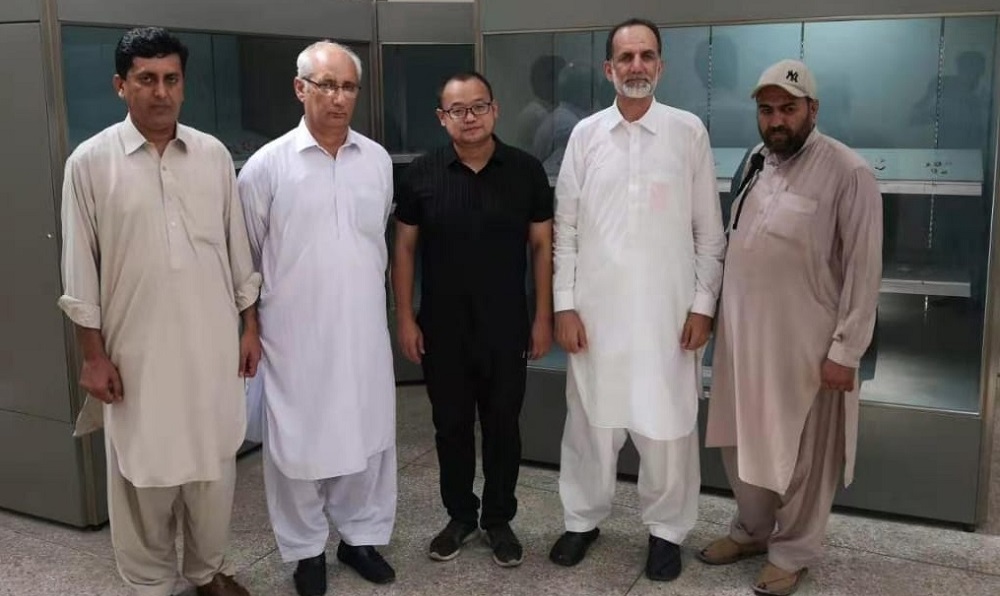 Dr Zhou delivered a presentation on, " The zonal vegetation evolution and human migration in Bronze age". He took keen interest in the artifacts of the museum when Dr Nidaullah Sehrai, Assistant Curator gave briefing on different archaeological collections. On the 4th July the Vice Chancellor`s office has arranged the meetings of the Chinese delegate in the NCE in Geology and PFI. Dr Zhou and Dr Zahid visited NCE where he met Prof Qasim Jan, prof Hanif and other faculty members and delivered a presentation on, " Crop Globalization across the region in Bronze age". Prof Hanif showed him different labs and the two sides identified areas for joint research. Then Dr Zahid Anwar took the delegation to University of Agriculture Peshawar where Dr Zhou met Prof Dr Sohail and other faculty in the Biotechnology Centre. Afterwards Prof. Zhou and Prof Zahid went to Pakistan Forest Institute and held meeting with Dr Shiekh Amjad Ali, DG PFI and Safdar Ali Shah Deputy DG PFI. Dr Zhou was taken to Silk worm lab where Dr Bajwa and Dr Amjad Ali gave briefing on how silk is produced in the lab and both sides agreed to collaborate. After the meeting professor Zhou returned to China Study Centre and thanked Professor Zahid Anwar for arranging such productive meetings. Prof Dr Zhou Xinying will also conduct a field survey jointly with Dr Samad, Director Peshawar Museum.
By
Prof Dr Zahid Anwar
Director, China Study Centre,
University of Peshawar, University Road,
Peshawar,25120, Pakistan
zahid_anwar@uop.edu.pk , +92-91-5852247