Collaboration Between CIIS (China) & CSC, UoP (Pakistan)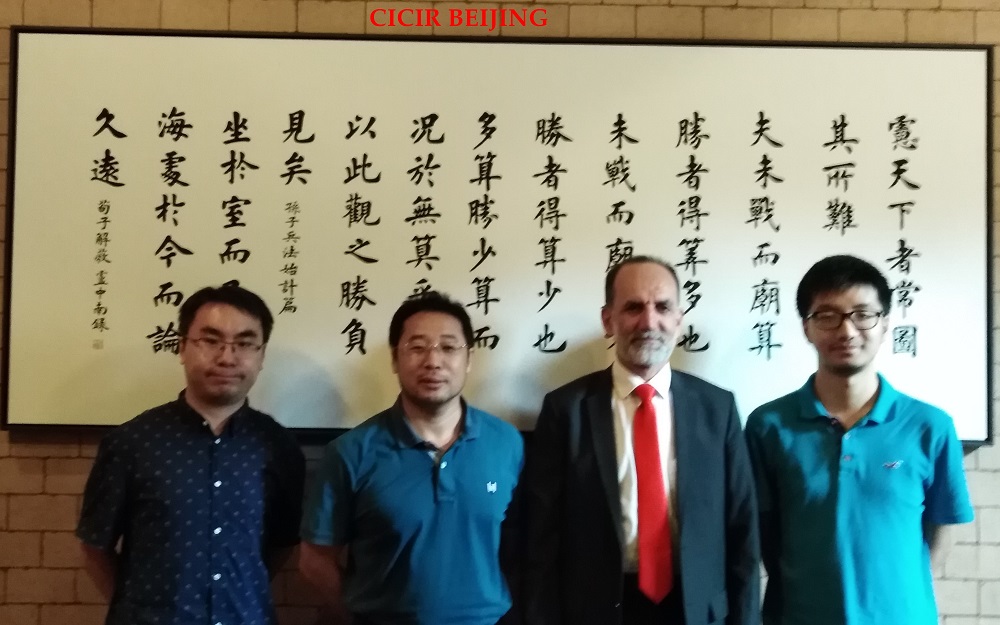 China Institute of International Studies( CIIS), which is one of the most prestigious Thank Tank of China located in Beijing under the Ministry of Foreign Affairs China. CIIS & UOP have signed MOU when Prof Dr zahid Anwar became Director CSC. Recently CIIS asked for research proposals and Prof Dr Zahid Anwar, Director China Study Centre, University of Peshawar submitted his proposal on " AFGHANISTAN: PEACE SO FAR AND YET SO NEAR An analysis of Afghanistan, China and Pakistan multilateral approach". After thorough scrutiny of research proposals the CIIS invited Prof. Dr Zahid Anwar as a senior visiting scholar where he presented his paper (Research Findings) in August 2019. A thorough academic discussion on Afghanistan peace process and the current development in Indian Occupied Kashmir took place between the CIIS scholars and the visiting scholar in objective environment.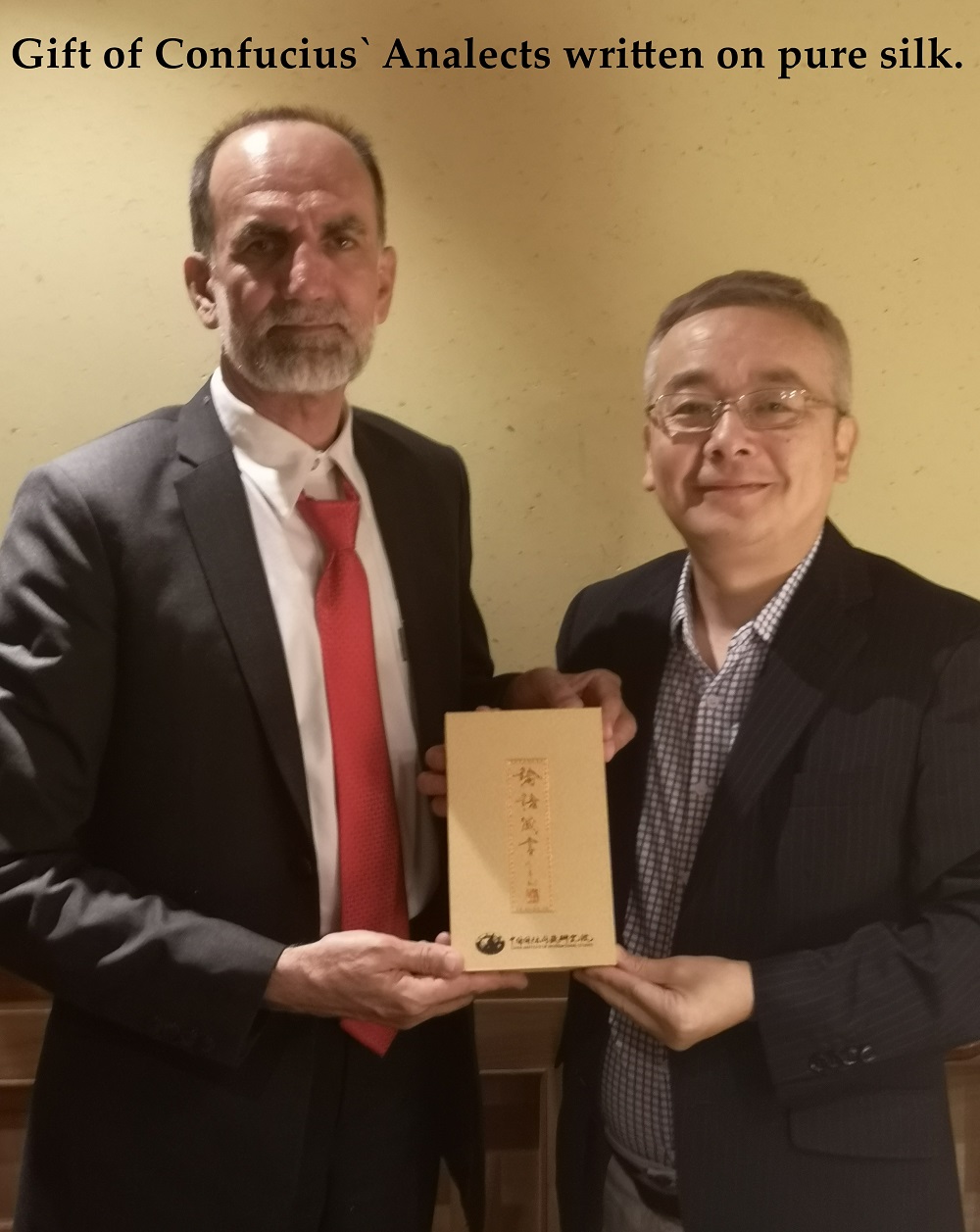 Prof Anwar appreciated Chinese efforts to turn attention from establishing military bases to industrial bases in Afghanistan and informed the Chinese scholars that China due to its wholehearted support to Pakistan regarding revocation of Article 370/35A of the Indian constitution and current Indian brinkmanship in IOK, won the hearts and minds of the people of Pakistan. After meetings and discussions with CIIS, CICIR, CAS scholars in Beijing and SIIS, PSC Fudan University in Shanghai and Pakistan Embassy Officers Prof Dr Zahid Anwar reached the conclusion that there is an excellent understanding between the two countries regarding regional issues including the crises in Afghanistan and Kashmir.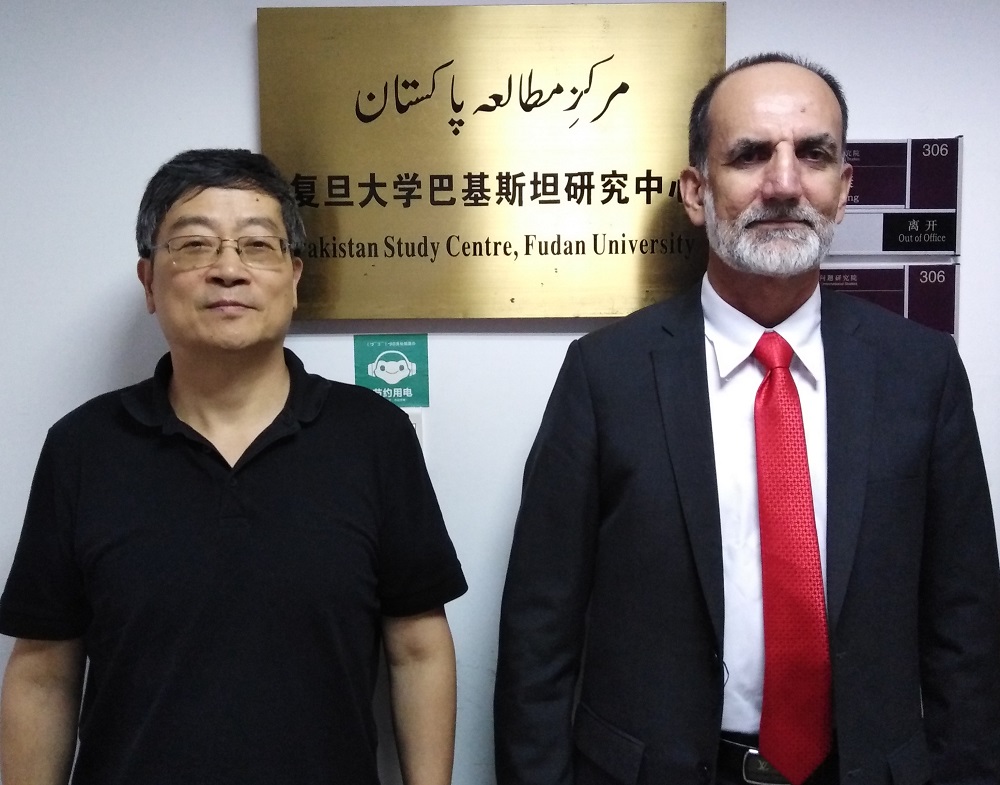 In comparative perspective Prof Anwar highlighted that walking the walk is better than talking the talk and explained how China and Pakistan developed convergence of interests in a rapidly transforming world. He further underlined that President Xi Jiping`s " Five Nos" policy ensures sovereignty of developing countries in their dealing with PRC under BRI and is perfectly synchronized with five principles of peaceful co-existence which China kept intact despite many twists and turns. The senior officials of the Thank Tanks thanked Prof Anwar for his visit and educating their young scholars regarding developments on Pakistan and Afghanistan Region. Prof Dr Zahid Anwar thanked Prof Dr Rong Ying Vice President ( CIIS) for his invitation and wonderful hospitality and Dr Hu Shisheng Director Institute of South Asian Studies (CICIR) Prof Dr Liu Xiaoxue ( CASS) Prof Dr Chen Dongxiao President ( SIIS) Prof Dr Xao Yuqun Director (SIIS) and Prof Dr Du Youkang Director, Pakistan Study Centre, Fudan University for sharing their enlightening views on the regional unprecedented developments. He appreciated the earnest efforts of the host institution for its foreign policy analysis training to two Ph D Scholars of the Departments of Political science, University of Peshawar and hoped that the cooperation will continue and more opportunities will be provided to young scholars of the UOP under BRI and CPEC.
By
Prof. Dr. Zahid Anwar
Director,
China Study Centre,
University of Peshawar, PAKISTAN
+92-915852247, zahid_anwar@uop.edu.pk