University observes 'Kashmir Hour' solemnly
Peshawar: University of Peshawar like other parts of the country brought out a rally to show solidarity with struggling Kashmiris' on Friday at the main university road II under Peshawar university Teachers Association and Pakistan Study Centre auspices.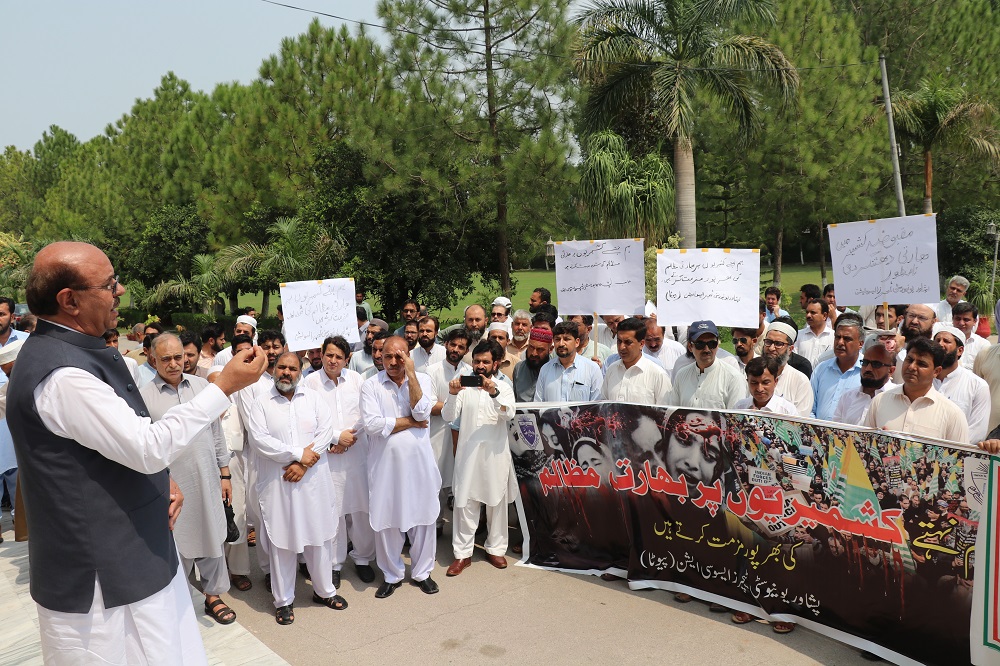 The rally including students of Jinnah College for Women, teachers, administration employees who chanted slogans during the procession.
The procession gathered at the main facade of convocation Hall, where one minute silence was observed amid siren echo.
Prof.Fakhr Ul Islam while delivering inaugural speech call upon the world community to listen to Kashmir plight unless it withered away for making way for outright militant struggle across line of control by struggling Kashmiris.
Prof. Rashad Ahmad Saljok, reiterated to be a binding force behind national armed forces in case of war.
PUTA president Prof.Fazli Nasir pledged that Kashmir is not reduced only to days of marking but it is now pulsating with every heartbeat of national mundane character . He mourns the fact that Hindus extremist are bent on destroying the Indian heritage of peace, tolerance and coexistence.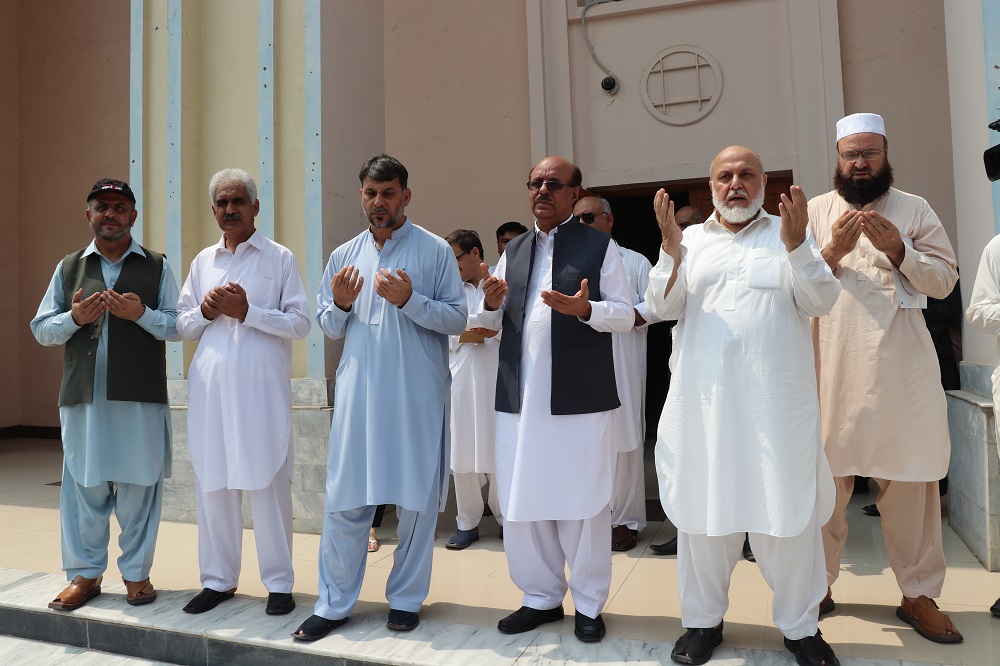 Vice Chancellor University of Peshawar call upon the civil society and diplomats to win the Kashmir cause with deep argument . He ask student to tweet retweet's and share , what ever message come their way to support Kashmiris just struggle as a humble donation to the cause.
Later, a collective prayer were offered for the emancipation of Kashmiris and from the pains and sufferings.
The rally again return to original PUTA square where former President PUTA Arif khan gave a resolution to UoP professors to write email to international counterparts to further Kashmir Narrative , which was accepted unanimously .