UoP honors martyrs, stage rallies and bolster Kashmir cause by holding debates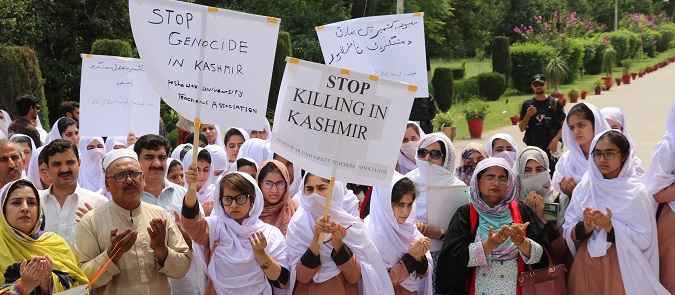 Peshawar: University of Peshawar in a rare showcase of marking three unique thematic national days with passion and solemnity.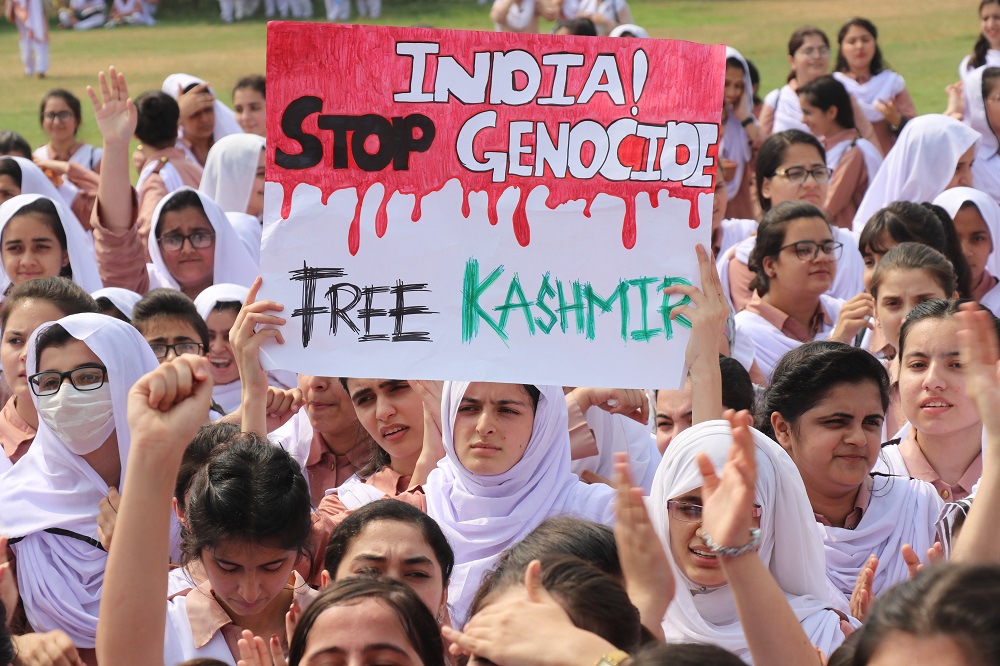 As per federal government directives to visit martyrs homes, showing solidarity with Kashmiris and pledging to hold defense of territorial integrity, university administration and teaching fraternity hold four events together.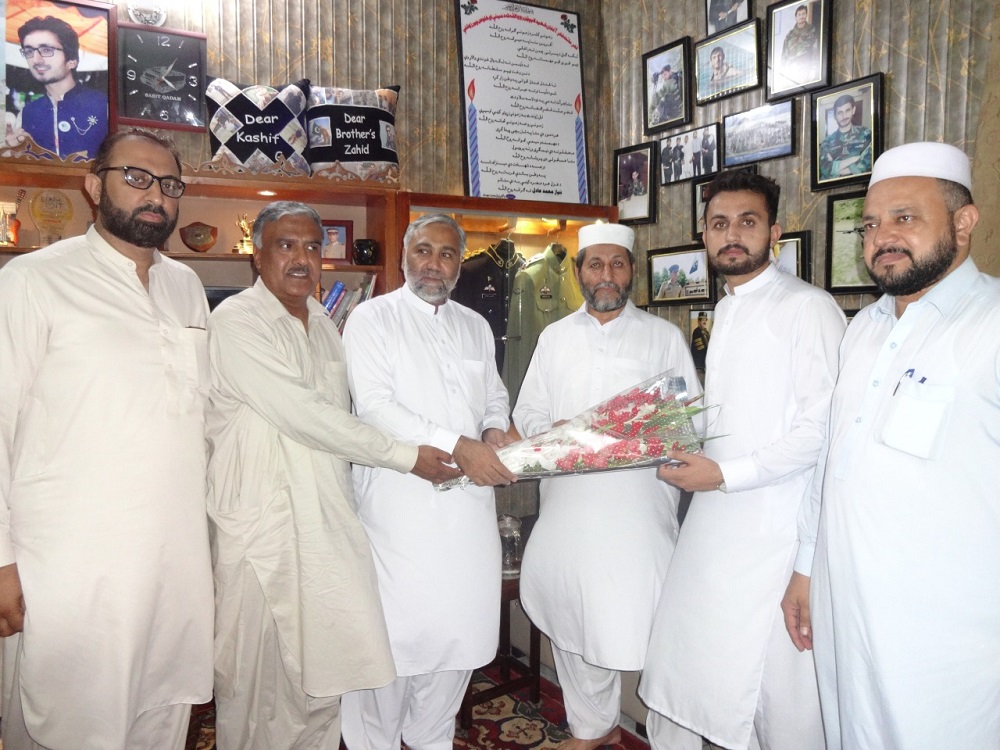 In the first event, Jinnah college for women took out a rally to show their anger on Indian Hindus conservative government of Modi to hold Kashmir entangled in their nefarious designs of Hindutva. They Chanted slogans of down with India and Modi and long live Kashmir struggle .The girls student marched on all the colleges nook and corners and assembled at the main ground where Principal Tazeen Gul praises their passion and courage. In a fiery speech, Zoyalah lamented that atrocities of pallet guns has resultant I'm losing sight of some 8311 unarmed protestors that is alarming as per amnesty international report.
In a second event at Pakistan Study Centre ,Prof.Fakhr ul Islam condemn the Indian government designs and vowed to fight it out diplomatically till our last breadth.
In the third event, representing University of Peshawar IER faculty and students led by Prof. Dr. Arshad Ali paid visit to martyr captain Rooh Ullah home and met with his father Dr.Habib Ullah and Brother Kashif ullah to show solidarity and pride for themselves to be at Shaheed home.
In the last important event, at Institute of peace and conflict studies Prof .Hussain Shaheed Soherwardi lamented that Foreign Office , embassies and Kashmir Parliamentary committee failed to deliver the goods. He urged present government to invest on European and Asia Pacific visits before embarking on UN annual session to win Kashmir support. He reiterated that India has done outrightly wrong and reckless steps like bypassing Indian constitution and bilateral relations enshrined in Shimla accord to change Kashmir status .He urged government to take aggressive diplomatic initiatives unless the greater harm could be done to Kashmir cause.
Prof .Dr.Zalakat khan said that in order to promote Kashmir narrative one must give currency to words like referendum and elections instead of plebiscite .He call upon federal and provincial govt to announce Kashmir chair for University of Peshawar