Climate March and Seminar in UoP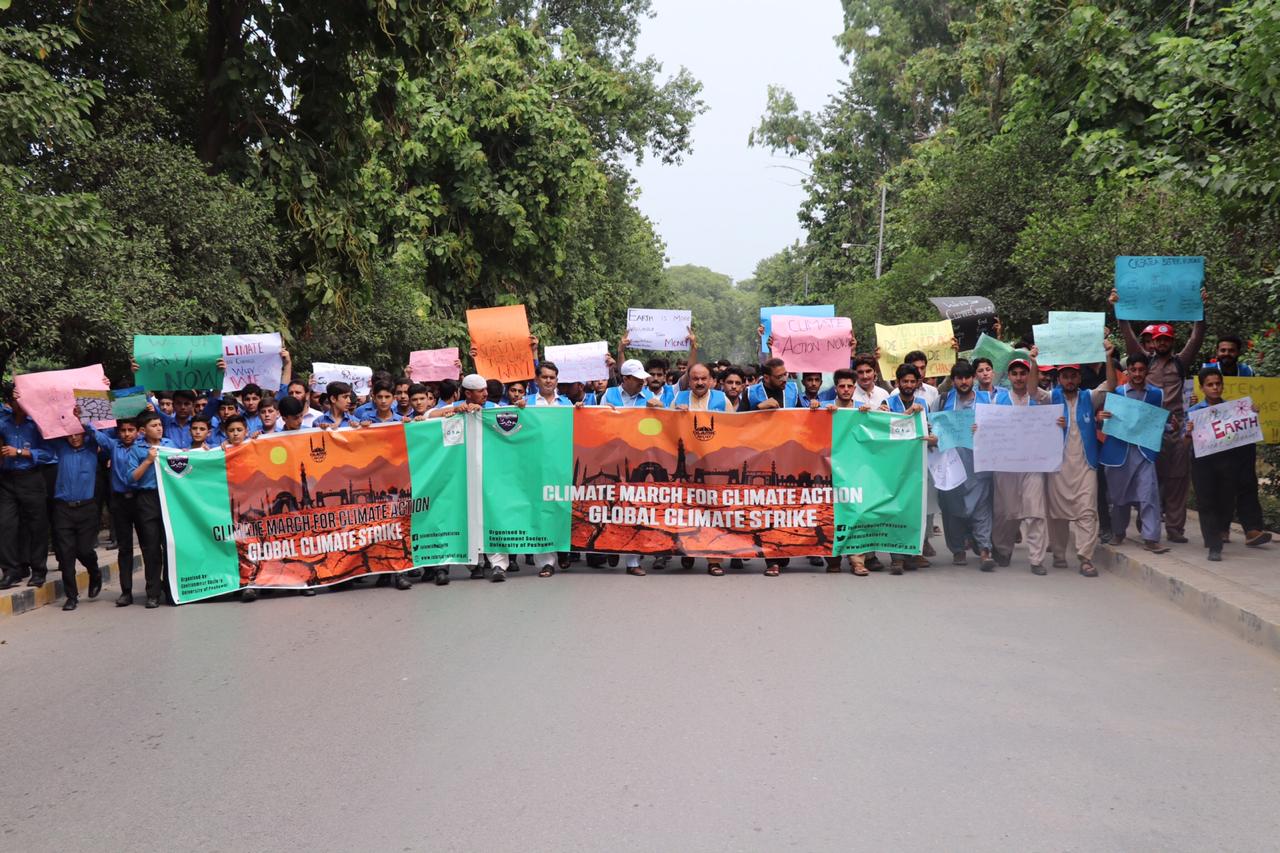 Peshawar: To show solidarity with the Global Climate Strike on 20 September 2019, the University of Peshawar (UoP) Environment Society, in collaboration with Islamic Relief Pakistan and the Pakistan Red Crescent Society organised a Climate March followed by a seminar. The participants held banners and placards in the march to express their voices regarding climate change.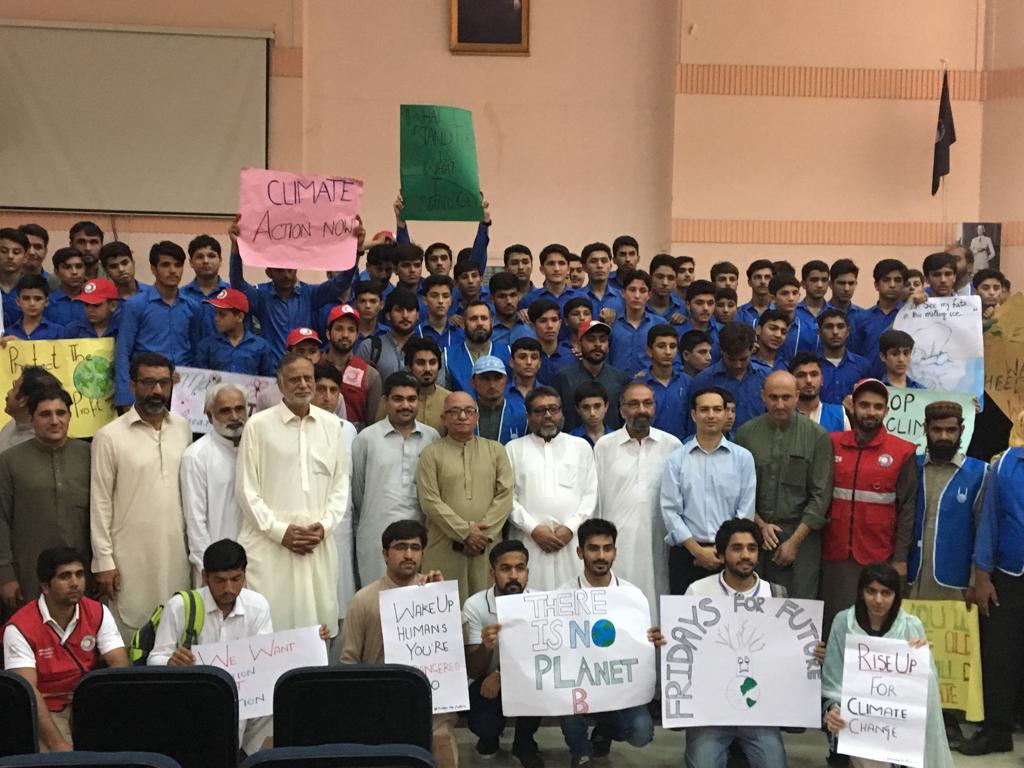 At the start of the seminar, Dr Asif Khan Khattak, Organiser of the UoP Environment Society, made a presentation and gave an introduction to the Global Climate Strike led by Greta Thunberg. He thanked all the participants for their active involvement and great enthusiasm shown.
Speaking at the occasion Professor Dr Shafiq ur Rehman, Ex-Chairman of the Department of Environmental Sciences, UoP, explained the importance of the event and how climate change is a global problem. He also shed light on the Global Climate Strike that started from Sweden and how it rapidly spread out globally.
Also, Professor Dr Hizbullah Khan, Chairman of the Department of Environmental Sciences, UoP, during his talk, explained the scientific ways in which global warming can be reduced. He described that the scientific approaches have limitations and therefore the world is now focusing on adaptation to climate change.