One week Kashmir Solidarity week by girls culminates at convocation Hall University of Peshawar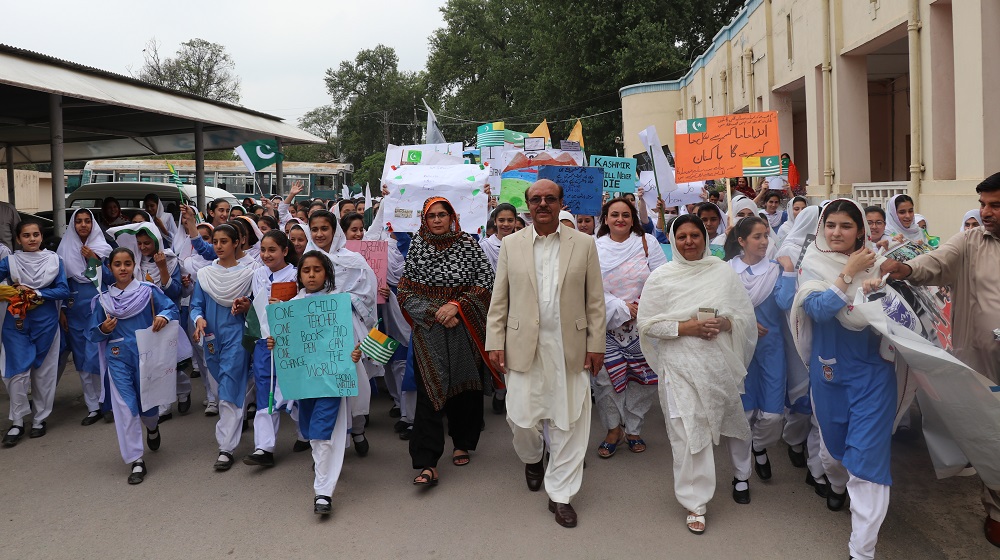 Peshawar: A rare solemn and creative week marked by University Model School girls students to show solidarity, emotional and aesthetic attachment to the cause of Kashmiris and humanitarian stance at convocation Hall University of Peshawar on Friday.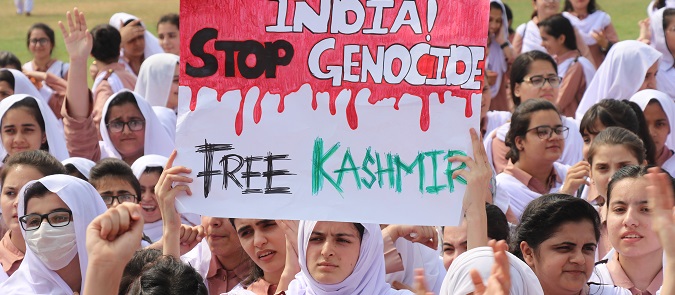 Almost one thousand girls student gathered at convocation hall to present their fellows cards, placards and signature cards for depicting the ongoing struggle of Kashmiris brethren.
One week activity involved three Khatam Quran , daily assembly homage , cards competition , calligraphy and protest graffiti.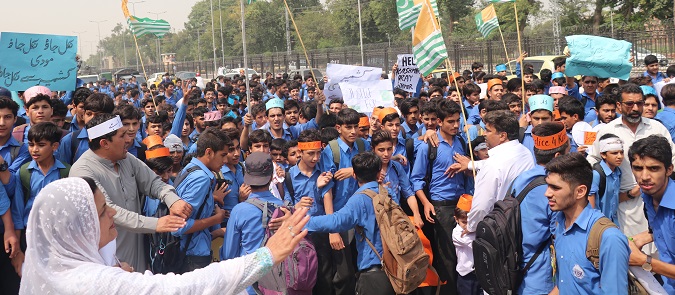 On Friday , Vice Chancellor University of Peshawar Prof. Dr. Muhammad Asif Khan praised the enthusiasm and creativity of girl students for Kashmir cause. He pledged that Kashmir struggle want us to excel in technology, science and education to win the battle of arguments in the comity of nation and not through invading occupied Kashmir.
Principal University Model School Ms. Nazneen Shah praised the teaching faculty and students for the marvelous effort in representing University of Peshawar on Kashmir cause. She said that girls today coming out of their school wants to show their love and affection for Kashmiris caged girl students .
The event was brimmed with national and Kashmiris songs and speeches to high light the Kashmir cause as a pulse of a nation.
Later, a rally was taken in the premises of university administration building where girls students shouted anti-Modi and anti-Indian Army slogans.