A charity Folk musical event titled "The Grand Folk Gala" celebrates rich folk culture of the province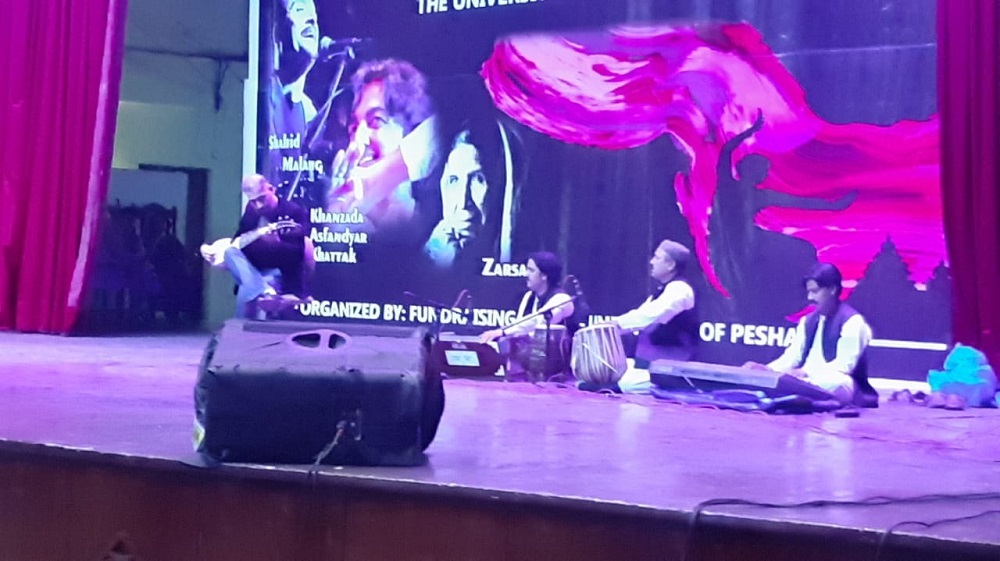 Peshawar: A charity Folk musical event titled "The Grand Folk Gala " was organized under the auspices of Fundraising Office in collaboration with the students' societies. The event gave the audience a unique opportunity to see an assortment of Khyber Pakhtunkhwa's traditionally rich culture at Nishtar Hall, Peshawar . The event was held with the aim of promoting, perpetuating and preserving art, culture, folk music and traditional skills of the country. The platform was open for notable artists from KP and emerging talented students from the university to outshine and relish their talent.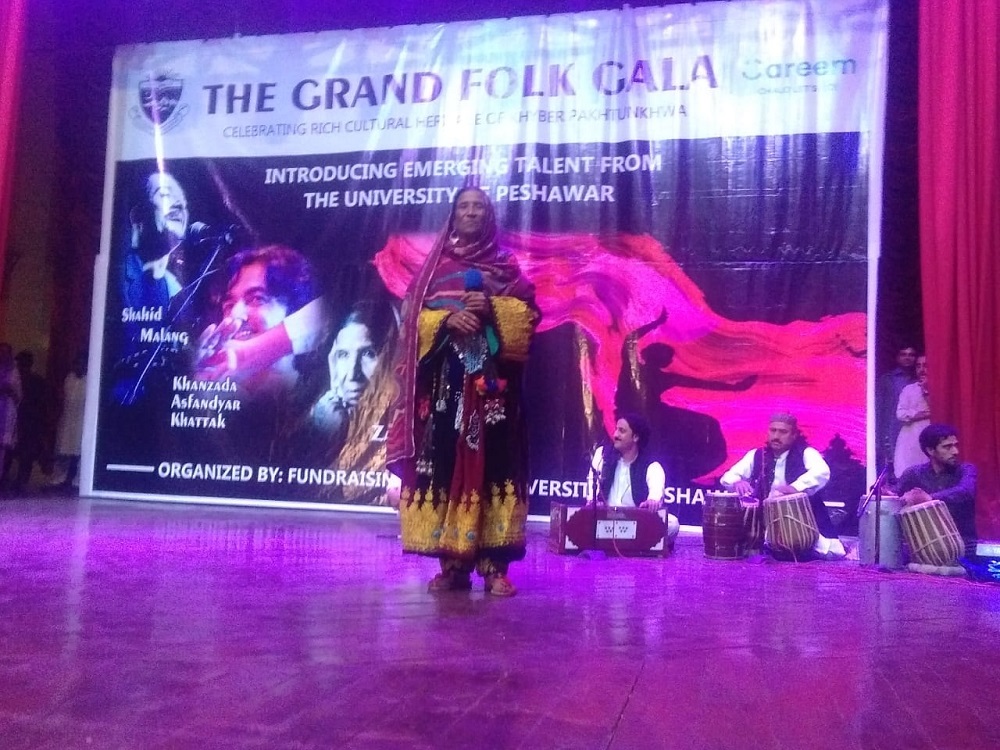 The guests for the night besides the students of various departments of the University of Peshawar were Khanzada Asfandyar Khattak, Zarsanga, and Shahid Malang. The event attracted scores of crowd across the community. The absolute intent to hold the event was to celebrate the rich cultural heritage of KP and promote positively the soft image of the region calling for peace.
It's worth mentioning here that all the profit from the sales of event's tickets will be handed over in the form of scholarships to needy students, which in itself is a unique investment in the youth.
The event beautifully reflected that no society can exist in isolation and there is an utter need of people's realization to reach out to the deserving to help them shine and flourish.
The enthralled audience enjoyed the artists and appreciated the skills of students. The show culminated with a vote of thanks to all and distribution of certificates. This unique event embarked a symbol and patronage to our rich cultural diversity with the active participation of the youth. To wrap up, the event was a show of unity, reuniting and spreading across the horizons the message of peace and pluralism.