University of Peshawar marks World Mental Health Day
Psychology department organizes free counseling Camp, walk and painting competition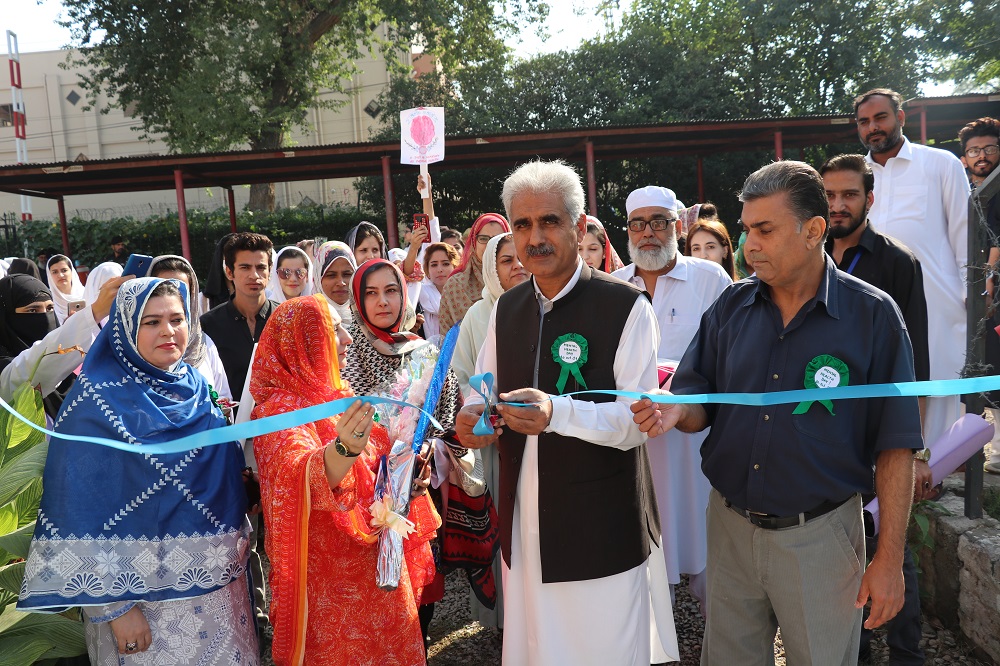 Peshawar: University of Peshawar's Psychology department has organized a free counseling camp and went on for a walk to sensitize the university dwellers on the importance of the World Health day while underscoring the need of psychological treatment on Thursday.
Pro- Vice Chancellor University of Peshawar Prof.Johar Ali along with Chairperson Prof.Dr.Irum Irshad ,Prof.Dr. Muhammad Jahanzeb, emeritus professor Ms. Farhana Jahangir along with senior faculty and a large number of students participated in the activity.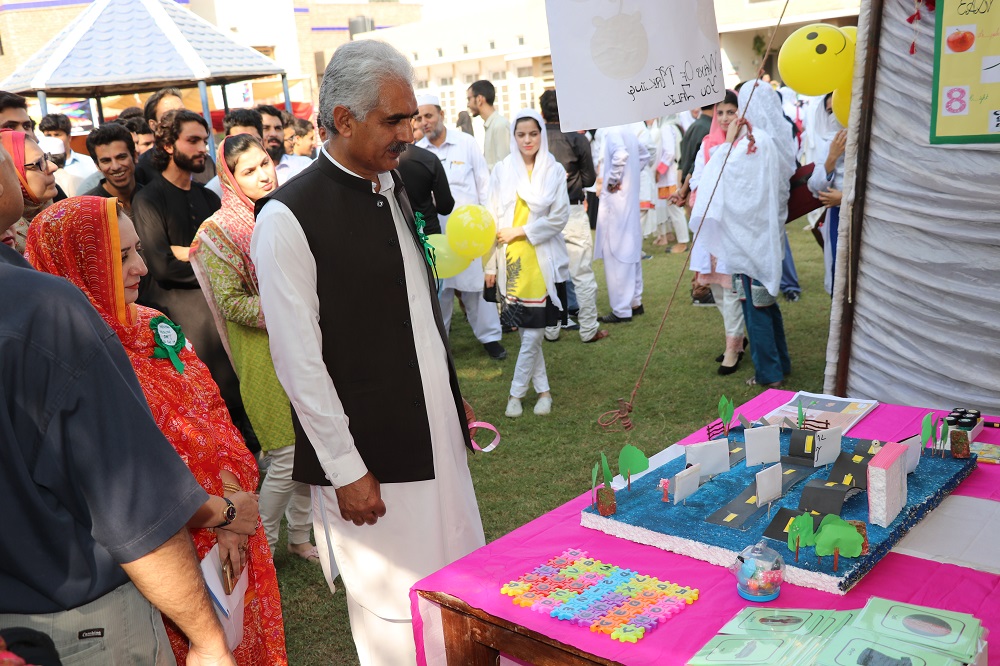 A walk was taken from psychology department towards road II and back forth to the department. The students and participants during the walk chanted the slogans "suicide is forbidden act ' and " Physical health is mental health" .
Around ten stalls were established at the premises of the department regarding psychological counseling on depression, suicide prevention, speech therapy, drug addiction, learning disabilities, and trauma, and clinical psychology with colorful models, drawings and paintings.
A day earlier, a painting competition was organized to highlight the importance of World Mental Health day and the best artists at the psychology department were rewarded today in the ceremony through certificates.
Alveena, a diploma student of Clinical Psychology representing depression stall were of the opinion that depression leads to suicidal trends in our society and one must reinforce all social and peer help to change the person moods, habits and isolation, through psychotherapy. "Depending on the culture, one needs to bring in arts therapy through which person sketch, draws, painting and performs acts that can bring up her inner suppressed feeling out'', she explained .
Meena Ahmad, a team leader of drug addiction stall clarified that drug addiction may arise in given person in adults and teenagers category because of family pressures for scaling social ladder, taunting, inferior modeling and company perversion ."Parents needs to be vigilant about their growing and adult children for assessing the sleeping disorders, sudden mood changes , and imbalanced diet" She pointed out for better cure and care and immediate recourse to Psychological treatment.
Maashal, a student of MSc final said that stuttering or stammering known commonly are one of the symptoms of speech disorder and mothers needs to be extra- careful of their children speaking abilities." These disorders may result in children bullying at schools, learning disabilities, inferiority and other related problems", she urged the mothers. Meanwhile, other students said that articulation process is another way to strengthen the small children pronouncing abilities from vowels, consonants, and group words in between age ranging from 3-6.
Noor Ul Huda another students at Trauma stall said that Khyber Pakhtunkhwa society undergoing massive traumatic disorders in the past two decades must be in a trauma of one form or another , and any one denying the fact, needs to be assured that regular psychological checkups are not bad or cause of stigma in society as its not individual specific but society specific.
It is important to mention there the psychology department back in year 2015 established the Competence and Trauma Centre for Journalists, one of its kinds in the country. The department is gearing up to start a new post graduate one year diploma in forensic psychology soon, according to chairperson Prof.Dr. Irum Irshad.