UoP's three day Arts and design exhibition culminates at national arts day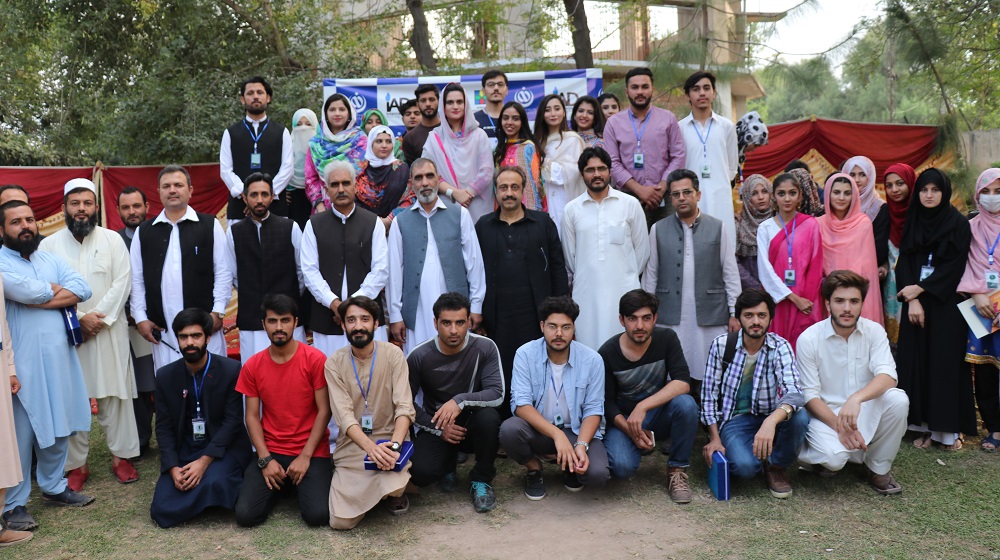 Peshawar: A three day arts and design exhibition showcasing 300 arts pieces at department of arts and design, culminates at University of Peshawar with a pledge to make imagination turned innovation with higher education needs and development goals. This was a unique vintage point where students, faculty and alumni arts works were placed together to decipher the mellowing and nurturing colors of arts manifestations, remarked the organizer , Ms. Afsheen at the concluding ceremony.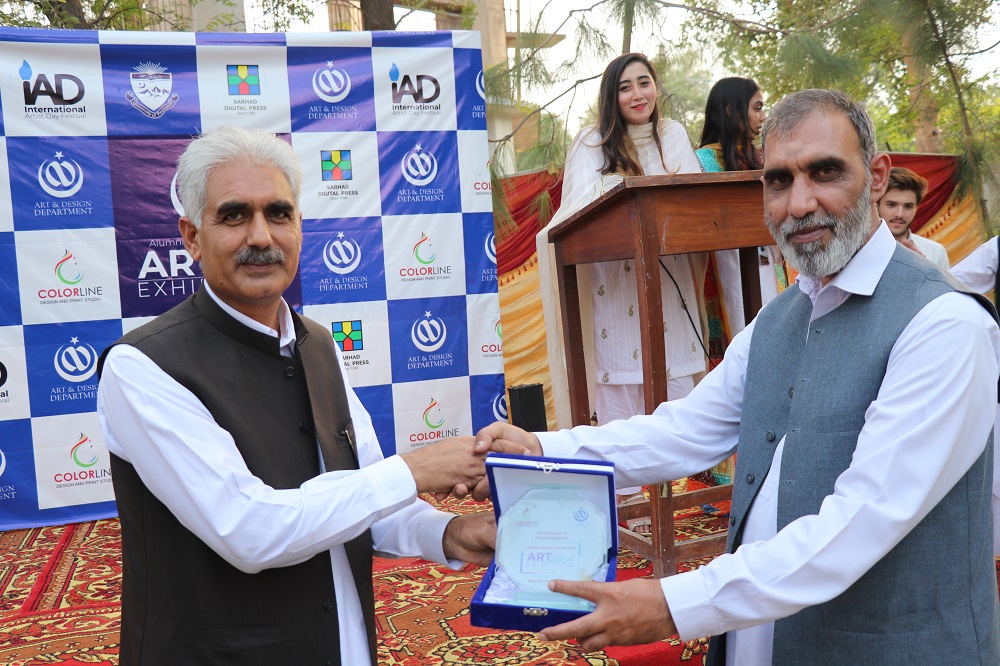 This Exhibition of faculty, students alumni showcasing primarily visual arts exhibition including works from painting ,photography videography, sculpture, animations, calligraphy ,graphic designing , miniature and painting. Around four galleries housed art work to give space to visiting students to take away the imaginative sprint and brainwaves.
Speaking on the occasion, as chief guest acting Vice Chancellor University of Peshawar Prof.Dr. Johar Ali said that reconnecting the past practices the artists needs to roam around in the natural settings to drive natural power and sprout the abstract into reality." Innovative work must be kept marketed by patents in the today's competitive world and even at Higher Education level , art has to drive the educational community to new avenues of innovation and thinking", he hoped while speaking. He further said that upcoming Business Incubation Centre will house creative works and imaginative works at the University to take the students fantasies to imaginative and creative level.
The head of department, Dr. Muhammad Sher Ali Khan while giving message on the national artist day said that communities that value the artist and honor the artist live long and thrive.
Anwer Ali Zakir as alumni played a crucial role in staging the event. Some of the artists even came from the Middle East to participate in the exhibition.
Most of the works articulated the themes of architecture, national personalities, Islamic calligraphy, nature, birds and natural sceneries. A special theme that attracted a large number of audience was the thematic series of the Qasus-ul-Anbia at the exhibition. This time the arts and design exhibition also showcased the animations and graphics on LCD screens, with a new vista at the exhibition.