UoP inks 'MoU' with Islamic Relief Pakistan to fight Climate Change Challenges
Peshawar: A Memorandum of Understanding (MoU) has been signed during a formal ceremony between the University of Peshawar and Islamic Relief Pakistan on 31st January to jointly tackle the climate change challenges.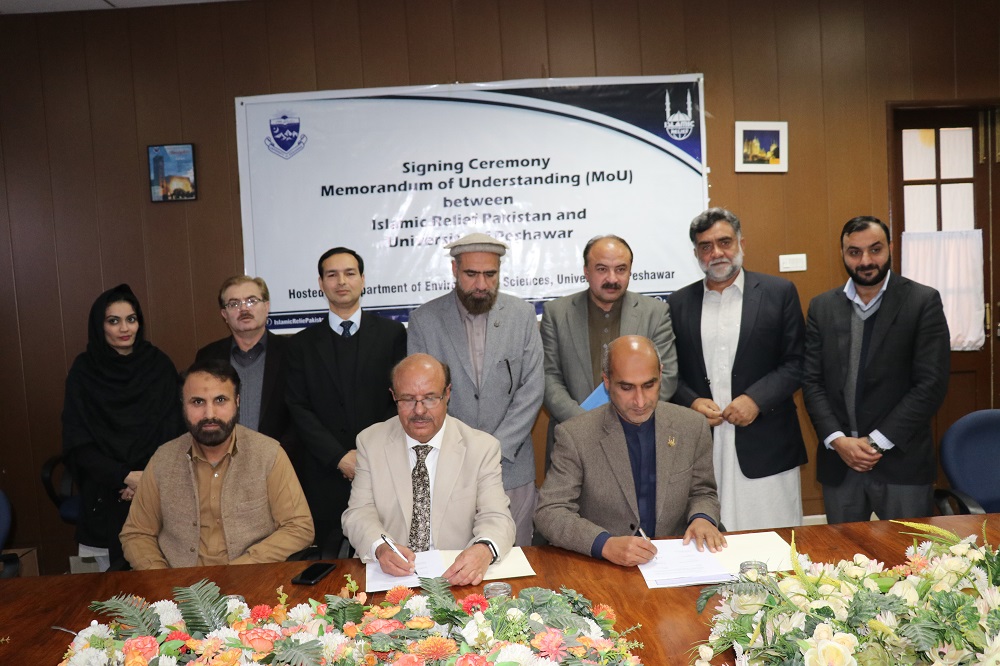 The MoU will further strengthen the collaboration between the two organizations which will jointly organize research projects, seminars, workshops and awareness literature. Assistant Professor Dr. Asif Khattak from the Department of Environmental Sciences will be the focal person from the University of Peshawar. Vice Chancellor Prof. Dr. Muhammad Asif Khan, and acting Country Director, Mr Raza Narejo, praised the vision and plan for a joint cooperation with the Federal Ministry of Climate Change. They said that all three organizations are working together on environmental issues including Climate Change. Said Usman, Area Program Manager, KP and Hussain Ali Awan, Program Coordinator, KP, from Islamic Relief Pakistan and Professor Dr Sardar Khan, Dr Rashid Miandad, Director P&D Ishtiaq Ullah Khan and Additional Director Athar Bangash from University of Peshawar participated in the program.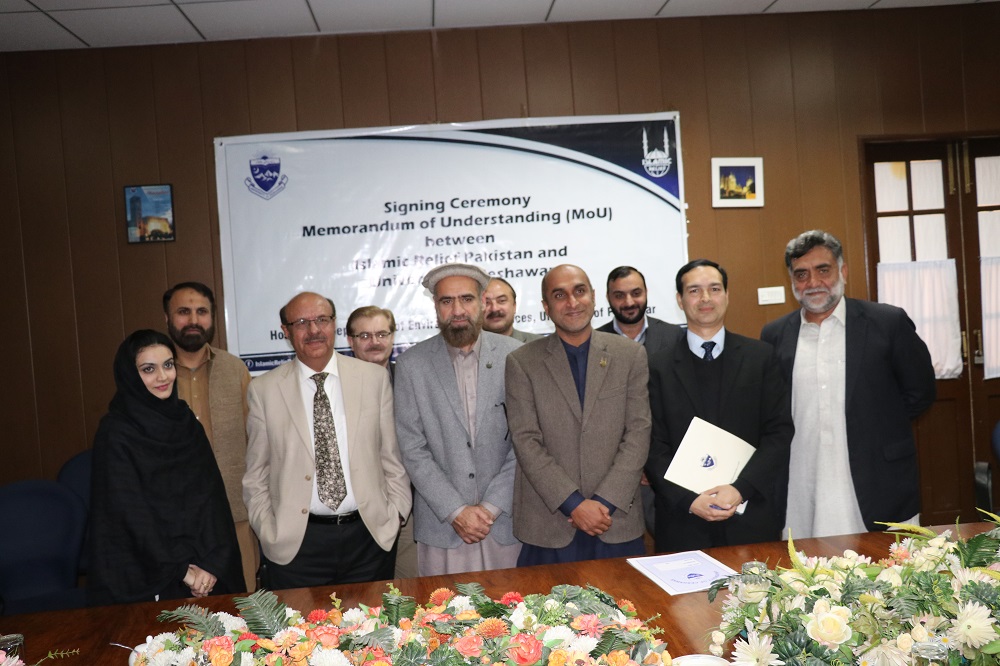 On the occasion, Raza Narejo briefed on the ongoing projects of Islamic Relief across the KP province, while Dr Asif Khattak from University of Peshawar provided a brief historical background to the ongoing collaboration that included seminars, environmental awareness walks, conferences which will further lead to an essential long-term partnership.