University of Peshawar marks Kashmir solidarity with pledge to enhance Kashmiris humanitarian narrative
Peshawar: University of Peshawar social sciences faculty and students along with University model school and University College for Boys took a massive rally to demand the United Nations to act firmly on Indian atrocities in occupied Kashmir.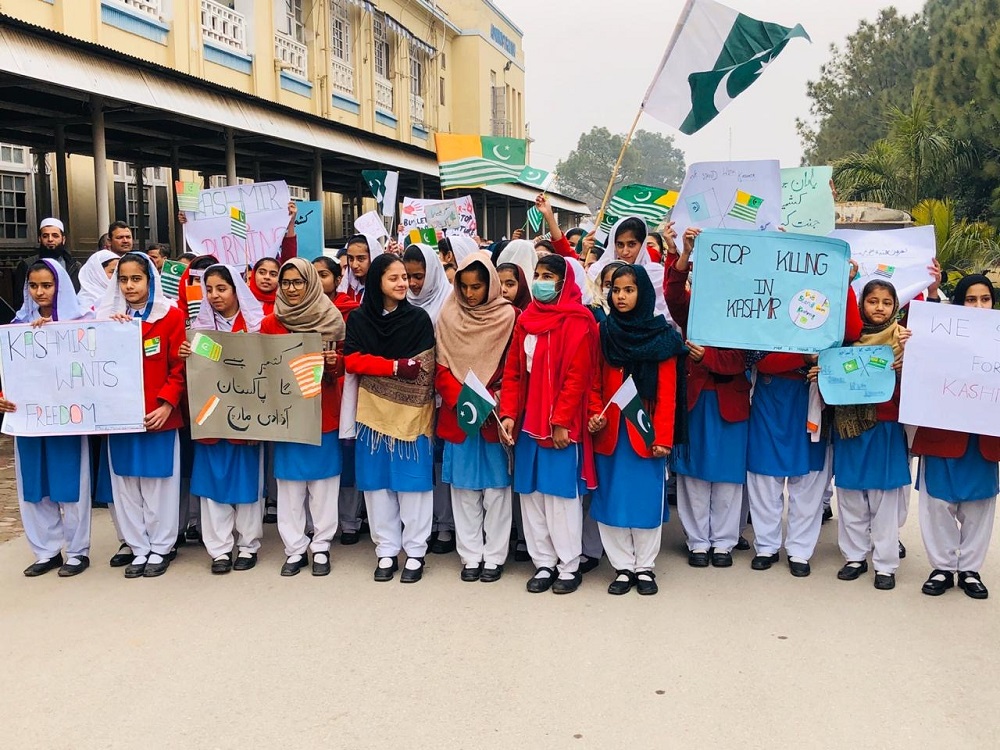 The rallies starting from four rallying points to converge at Convocation Hall where speakers make a call for a united front to confront belligerent Indian hardliners narrative with humanitarian and diplomatic narrative.
University Model school young girls made special posters to vent their outcry on Kashmir innocent children caged with their families in a 184 days lockdown.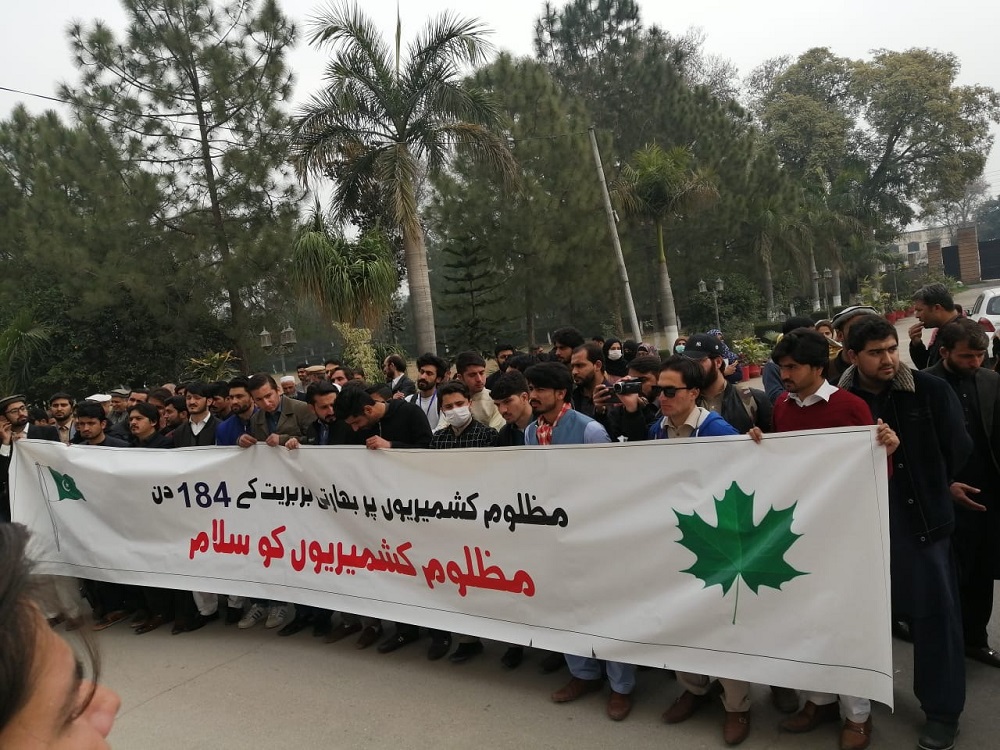 Addressing the rally, Vice Chancellor University of Peshawar while denouncing Indian atrocities remarked that gone are the days that Indian had muted international community through its veiled soft image that is tarnished by its hardline approach of bellicosity and revengeful curfew . He affirmed that academics must come up to multiply the narrative of Kashmir just and humanitarian struggle through social media and networking exercises.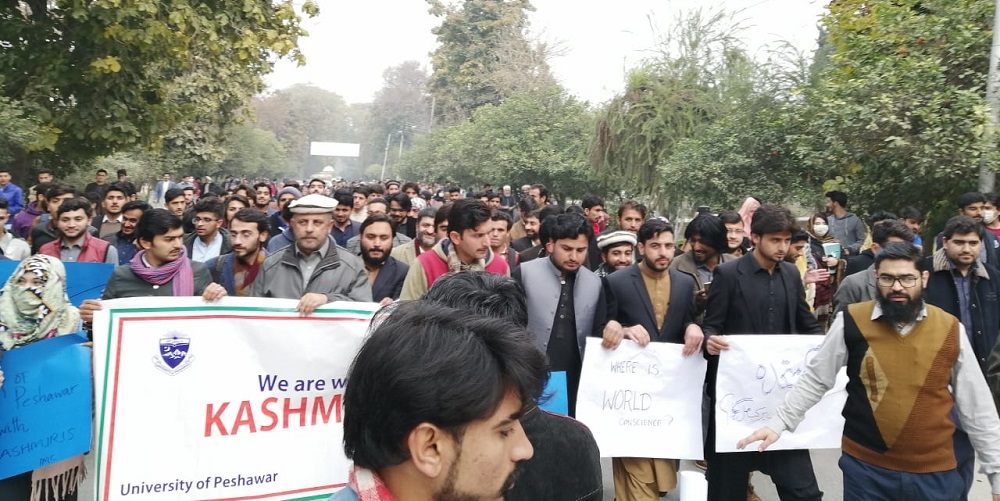 Talking about the importance of the day, chairman political science Prof. Abdur Rauf categorically stated that as Pakistanis we must denounce violence on our turf and to mend our past ways to carry an effective discourse for launching Kashmir diplomatic offensive. He criticised certain forces who are tarnishing politicians and leaders image. "It's doing no good to bring Kashmir cause with full force on the international arena as our leaders are first line of offensive diplomacy and we must strengthen them to carry forward our joint struggle in the world community", he stressed.
Dr. Minhas Majeed Marwat said that it's time for strong lobbying in western capitals to offset Indian innocence showcase as a sham democracy.
Director Pakistan Study Centre Prof. Fakhr Ul Islam said they by historical and constitutional context, Kashmiris are having an upper hand but due to nuclear status of both Indian and Pakistan ; the world big powers are not intensifying their pressure which is a tragedy in the making with un parallel consequences.
Later, Vice Chancellor announced Kashmir Shield declamation contest for current year among universities students at University to amplify the Kashmir narrative.