Mr. Zhang Heqing, Cultural Counselor, China Embassy Islamabad Visited UoP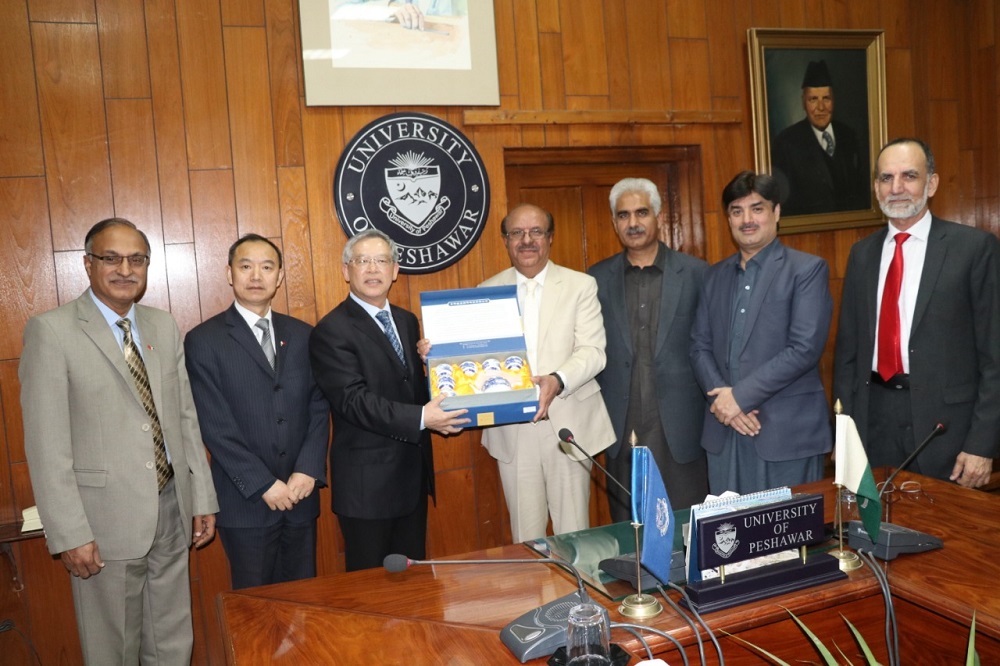 A Chinese delegation from China Embassy Islamabad visited University of Peshawar (UOP) on 26th February 2020. The delegation was comprised of H. E. Zhang Heqing, Cultural Counsellor & Director, China Cultural Center in Pakistan, Pan Yuqi, First Secretary and others. The meeting was held in the committee room beside the Vice Chancellor office. The visit of the Chinese delegation was coordinated by Prof Dr Zahid Anwar, Director China Study Center, University of Peshawar. Prof Dr Muhammad Asif Khan, the Vice Chancellor University of Peshawar welcomed the Chinese officials and appreciated the support of China Embassy Islamabad for its cooperation and support to the University of Peshawar. Lat year the China Embassy gave two million rupees to the deserving students of UOP which were distributed among forty most deserving students. The cultural Counsellor announced that this year the amount is increased and the University will be given one hundred scholarships which will be distributed among the deserving students of UOP particularly among the students from Afghanistan and Pakistan. Prof Dr Zahid Anwar explained steps taken for the establishment of Confucius Institute at the UOP, the cultural Counsellor appreciated that and assured support in the respect.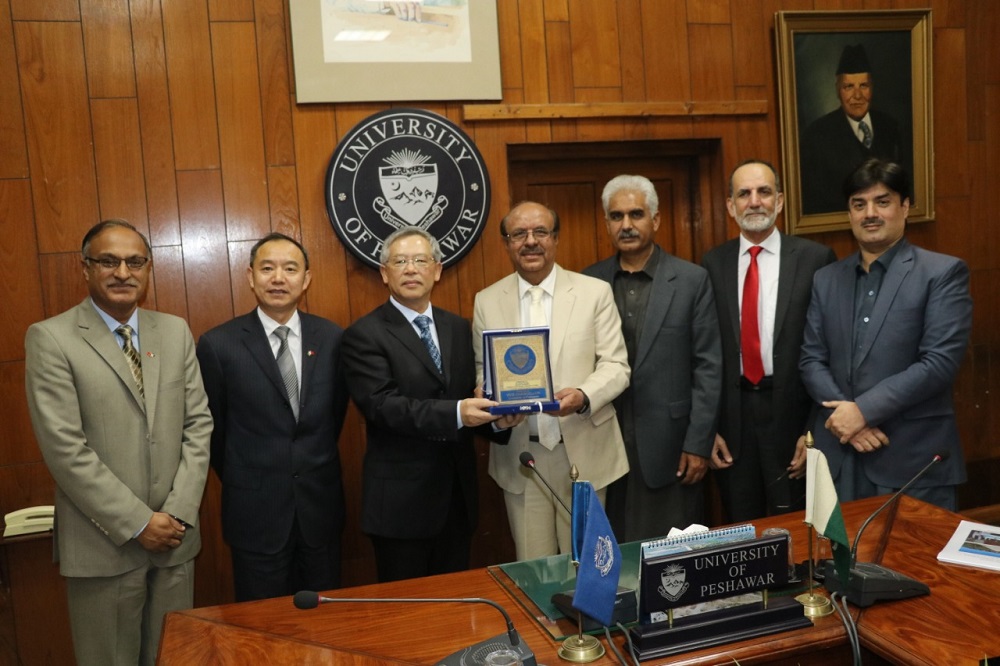 Prof Dr Muhammad Asif Khan asked the Chinese officials to extend their support to the establishment of Centre of Excellence in Mathematical Sciences at the university, a Centre of Earth Sciences, cooperation in archaeology, silk road studies and museums. On the occasion Prof Dr Johar Ali, Pro Vice Chancellor of UOP asked the delegation for cooperation in capacity building particularly short training of faculty and administrative cadre of the University. H. E. Zhang Heqing listened patiently and assured that these points of cooperation will be discussed with H.E. The Ambassador and support and cooperation will be further strengthened keeping in view these suggestions.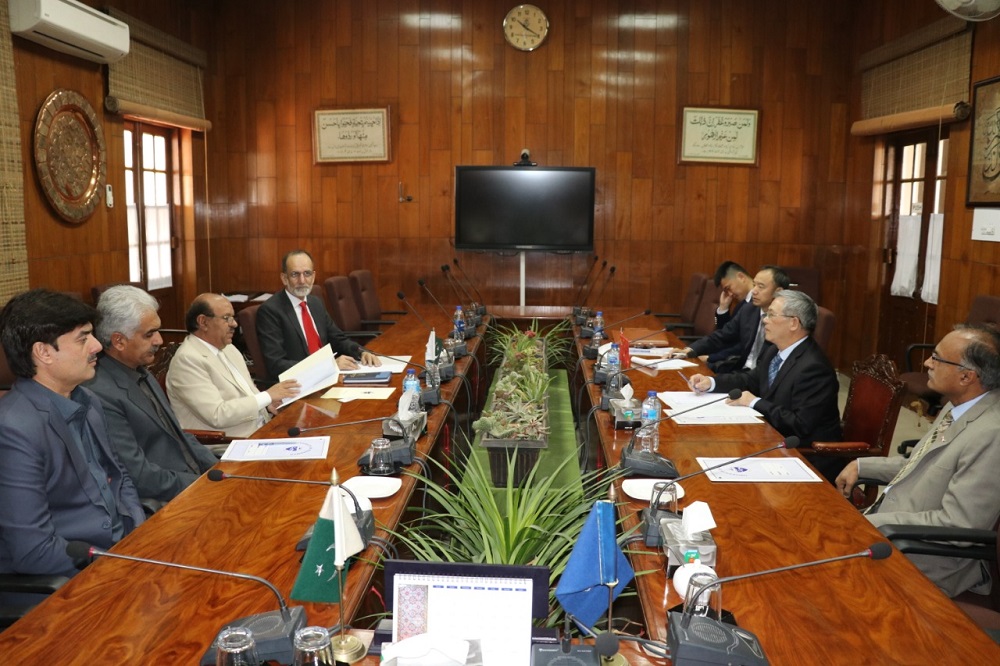 The vice Chancellor gave a shield of uop to the leader of the delegation and the cultural counsellor also gave a gift to the Vice Chancellor. Prof Dr Zahid Director, China Study Center gave annual report 2019 to the leader of the delegation i.e., Mr Zhang Heqing and briefed him about the different programs organized by the China Study Center in 2019 like national and International conferences, round-tables, seminars, symposiums, China Today Workshop series, Chinese language certificate program, joint surveys, research projects and MOUs with Chinese Universities. He appreciated the performance of the China Study Center and hoped that it will continue its efforts to promote understanding between the two peoples. Later, the Chinese officials visited SSAQ Museum of Archaeology and Ethnology where its curator Dr Zakirullah Jan delivered a presentation on the unique aspects of the museum and the Cultural Counsellor expressed his support for promoting joint projects between the museum and its Chinese counterparts. On the second stretch of their visit, the delegates visited Centralized Resource Laboratory where they were briefed about the equipments and working of the laboratory. Afterwards the delegation left for Peshawar Museum.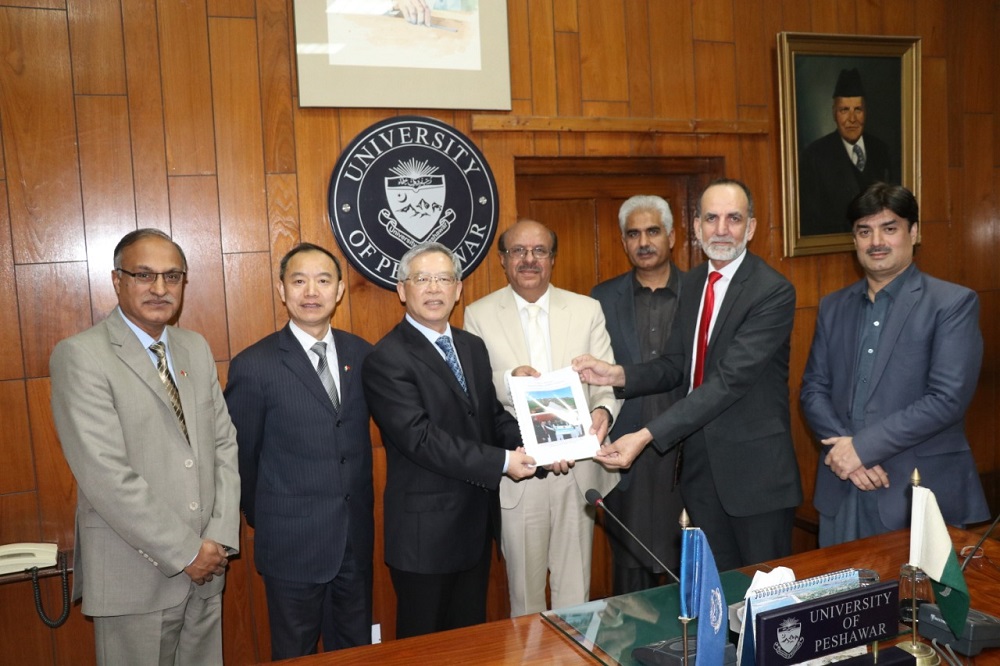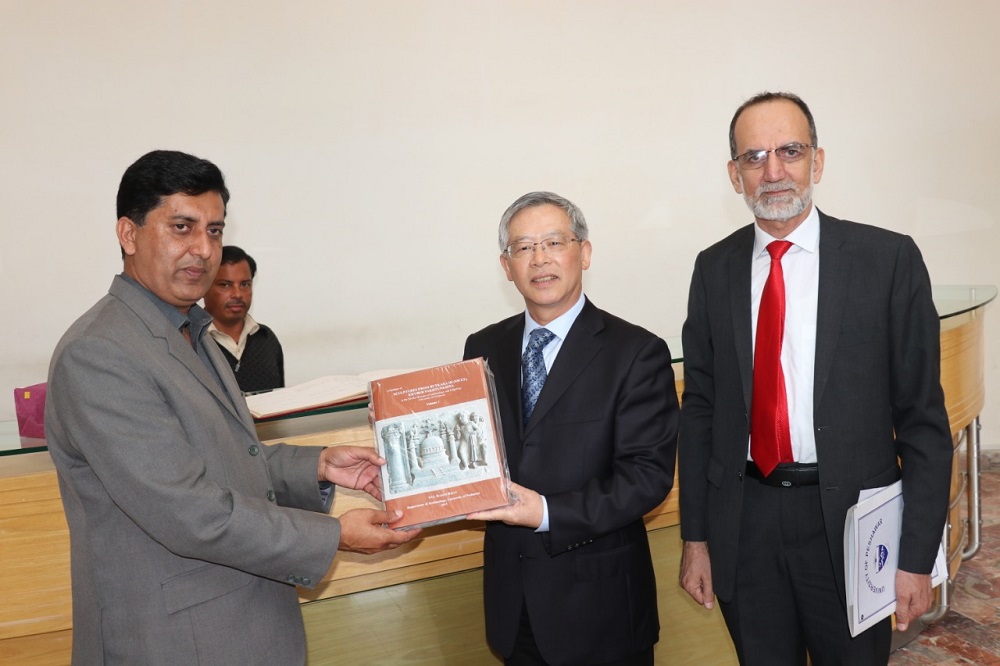 By
Prof. Dr. Zahid Anwar
Director,
China Study Center,
University of Peshawar