UoP ranked among the top 200 universities in the world for SDG 13
Campus: The Vice Chancellor, University of Peshawar (UoP) Prof. Dr. Muhammad Asif Khan pays tribute to the efforts of Dr. Asif Khattak of the Department of Environmental Sciences. On the occasion of World Environment Day, this ranking is a great news for the UoP and we have been celebrating this achievement. VC University of Peshawar.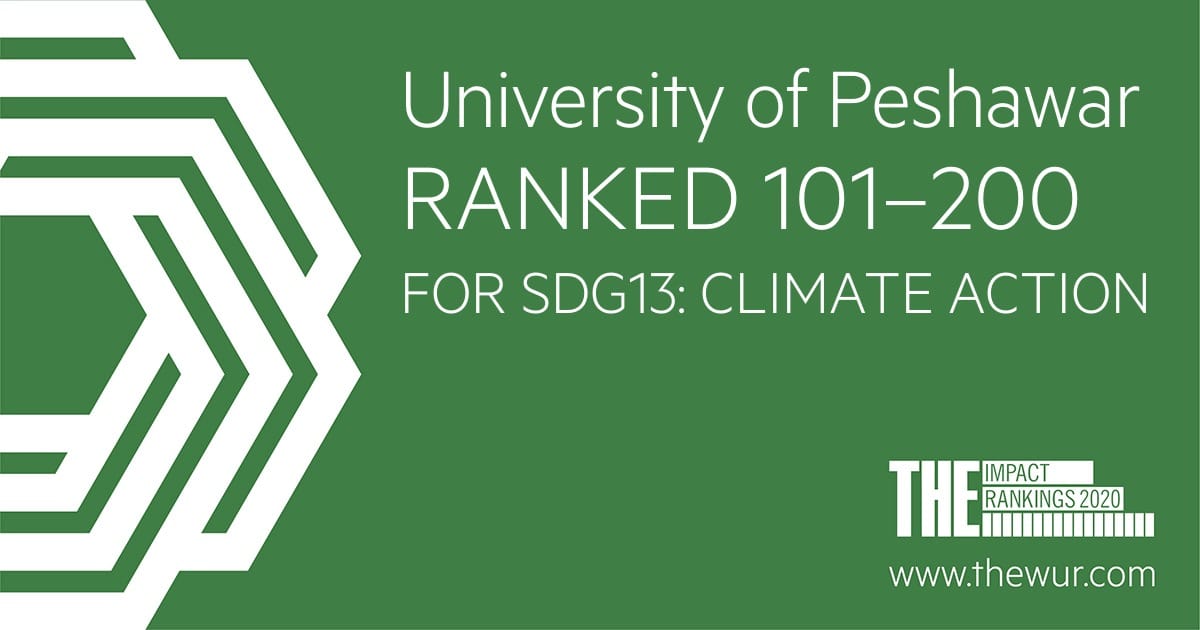 PESHAWAR: The UoP has been tackling global and local environmental challenges for the past two years with professionalism and relentless efforts. This has been proven in the recent Times Higher Education Global Rankings for Sustainable Development Goal (SDG) 13 – Climate Action. Dr. Muhammad Asif Khan, Vice Chancellor, UoP, said in a statement that the UoP has been ranked in the top 200 international universities for SDG 13, which is an acknowledgment of the efforts of the Department of Environmental Sciences and Dr. Asif Khattak.
He paid rich tributes to the teachers, researchers and especially Dr. Asif Khattak and the tireless work of the Environment Society under his chairmanship, which contributed significantly to this ranking and it is a matter of great honour for UoP.
The aim of SDG 13 is to take urgent action to combat climate change and its impacts and develop a coordinated and effective policy and action plan in collaboration with local and regional institutions to raise awareness and address environmental challenges in the world. The ranking on SDG 13 measures universities' research on climate change, their use of energy and their preparations for dealing with the consequences of climate change. The THE Impact Rankings are the only global performance tables that assess global universities against the SDGs.
According to Dr. Asif Khattak, the successful achievement of SDG 13 is due to the vision, leadership and foresight of the present Vice Chancellor Prof. Dr. Muhammad Asif Khan, under whose patronage the first formal student's Environment Society was established in 2018 and a research unit for SDG in 2019, both which have been extremely useful for the ranking.
It is worth mentioning that in the last two years, the Department of Environmental Sciences has signed more than six MoUs with local and international organizations.