China Embassy Scholarship 2021: For Deserving Students of University of Peshawar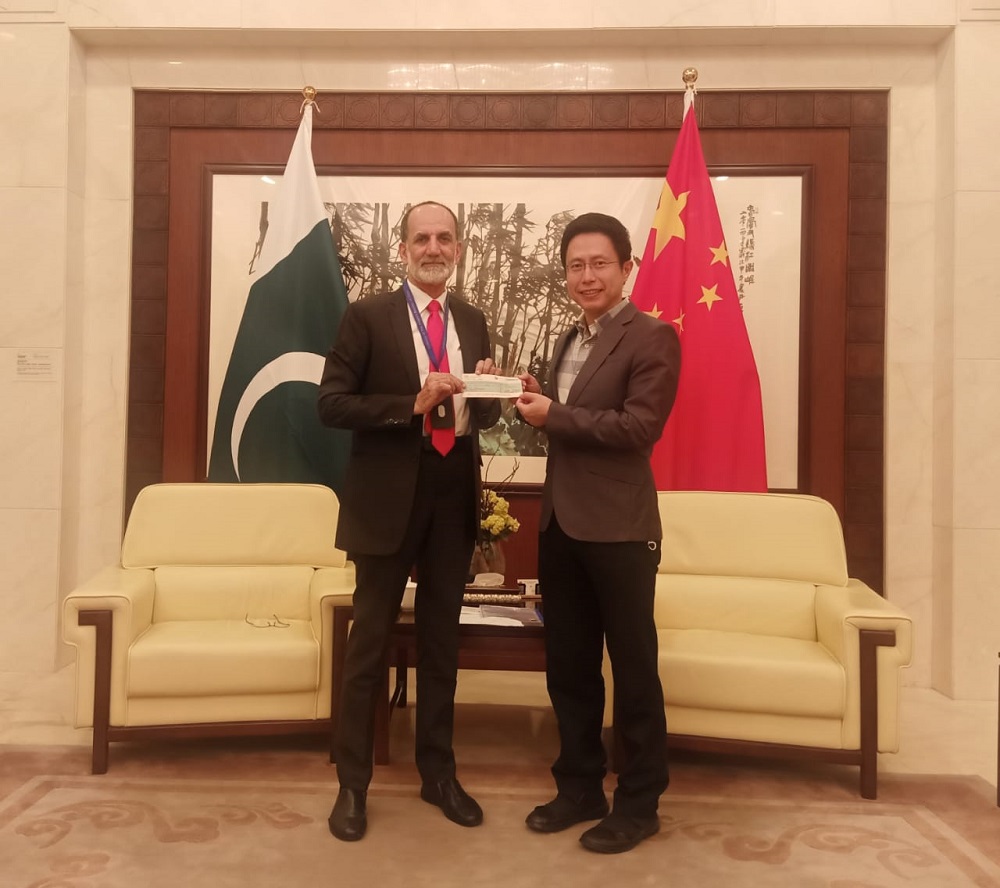 China Embassy Islamabad gave Scholarship of PKR 5.4 million for the deserving students of the University of Peshawar through China Study Center, UoP, Pakistan for the year 2021. Prof Dr. Zahid Anwar, Director China Study Center, University of Peshawar visited Chinese Embassy, Islamabad on November 30th, 2021, to receive the Cheque of PKR 5.4 million. The Director China Study Center, UoP held a meeting with Mr. Wang Shengjie, Director of the Political Section of the Chinese Embassy to receive the Cheque and discuss the programs and events organized by China Study Center and a tentative events calendar for the year 2022.
China Study Center, University of Peshawar is located in the heart of Peshawar near the border with Afghanistan and had the advantage to conduct research on issues related to China, Pakistan and Afghanistan. It will focus on trilateral cooperation among China, Pakistan, and Afghanistan and will organize programs to enhance understanding. It will also conduct field survey to know the problems and needs of the people of merged districts of KP (former FATA) and its solutions. Also, China Study Center, UoP will enhance cooperation with other Universities in Khyber Pakhtunkhwa in the field of China Studies. It will be a hub of China studies in KP. The Center will organize different contests and events to encourage youth to understand Chinese culture and strengthen people to people contacts. The events will include the translation of interesting articles from Chinese to Pakistani languages and Chinese food festivals. These activities, programs and events related to higher education, BRI and CPEC will contribute to China and Pakistan joint march towards a shared, peaceful and prosperous future.