University of Peshawar
Alumni Association (UOPAA)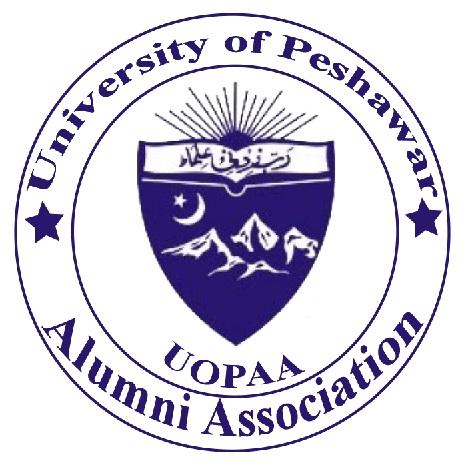 University of Peshawar was established in 1950. Since then, it has developed into one of the best institutions of the country and has produced thousands of intellectuals, scholars, doctors, engineers, civil servants, politicians, leaders and students. The alumni has already been integrated in the name of UNIVERSITY OF PESHAWAR ALUMNI ASSOCIATION (UOPAA).
This office is in the process of publishing an Alumni Directory. All details will be published and a copy of it will be sent to all registered Alumni members.
For registration, follow the link below and download the registration form.
www.uop.edu.pk/alumni/?q=Downloads
Moreover, till date, the UOPAA has organized fourteen reunions of different departments of the University and a Grand Reunion in December, 2016. Other departments of the University are following the trend. Soon, you will also be communicated about reunion of your institution at your Alma Mater.
Dr. Syed Hussain Shaheed Soherwordi
Coordinator UOPAA
University of Peshawar
Phone: 091-9221177
Email: uopaa@uop.edu.pk