2019(20) Session Events
Panel Discussion on Climate Change 2019
Panel Discussion on Climate Change Advocacy and Adaptation
The University of Peshawar's Environment Society, in collaboration with Pakistan Red Crescent Society (PRCS), organised a panel discussion on the topic of 'Climate Change Advocacy and Adaptation' on Friday 18 October 2019, to be part of the Global Climate Change Week (GCCW) 14 - 20 October, and to create awareness regarding this environmental problem. GCCW aims to encourage academic communities – including academics and students at universities – in all disciplines and countries to engage with each other, on climate change action and solutions. It provides an open-ended framework for voluntary activities aimed at raising awareness and inspiring behaviour change.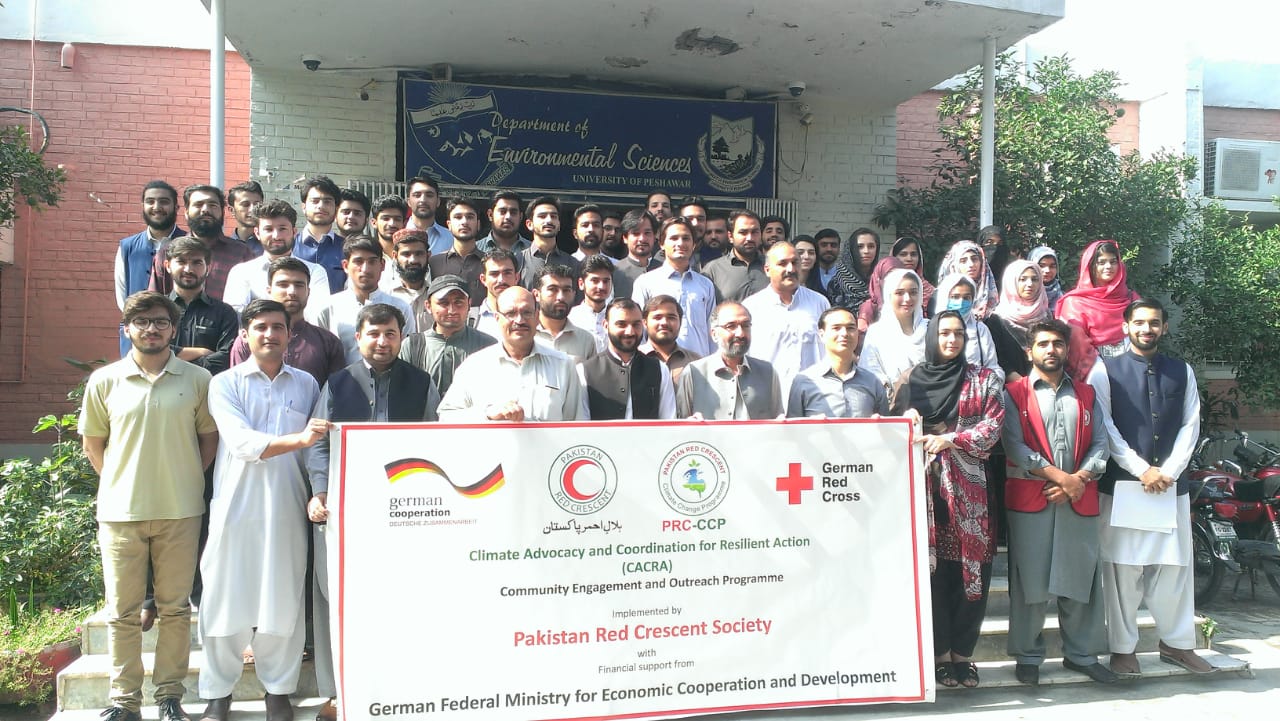 Speaking on the occasion, the moderator of the panel discussion and Organiser of the Environment Society, Dr Asif Khan Khattak, gave a background to the event and said that GCCW aims to encourage academic communities at universities to engage with each other on climate change action and solutions. He also highlighted the importance of advocacy and adaptation in the climate change discourse.
He welcomed the panelists to the discussion which included Prof Dr Hizbullah Khan, Prof Dr Muhammad Nafees, Dr Rashid Miandad, Dr Shahla Nazneen from the Department of Environmental Sciences, UoP, and Mr Aftab Alam, Programme Officer from PRCS. He also welcomed all the student participants in the jam-packed seminar hall.
The panelists discussed different ways in which advocacy can take place including traditional and modern approaches to influence the government to take further action on climate change. They also talked about ways in which we can create awareness on campus and in the society regarding climate change adaptation. The various ways in which we can adapt to the impacts of climate change were also discussed.
During the discussion, the panelists shed light on what individuals can do to reduce emissions and have a smaller carbon footprint such as using public transport, riding bikes, reducing solid waste and consumption of meat, switching to renewable sources of energy, etc. The key take-home message for the participants was to be self-aware about the problem of climate change, which will result in better advocacy and communication with local communities and the government.