President AJ&K visits UoP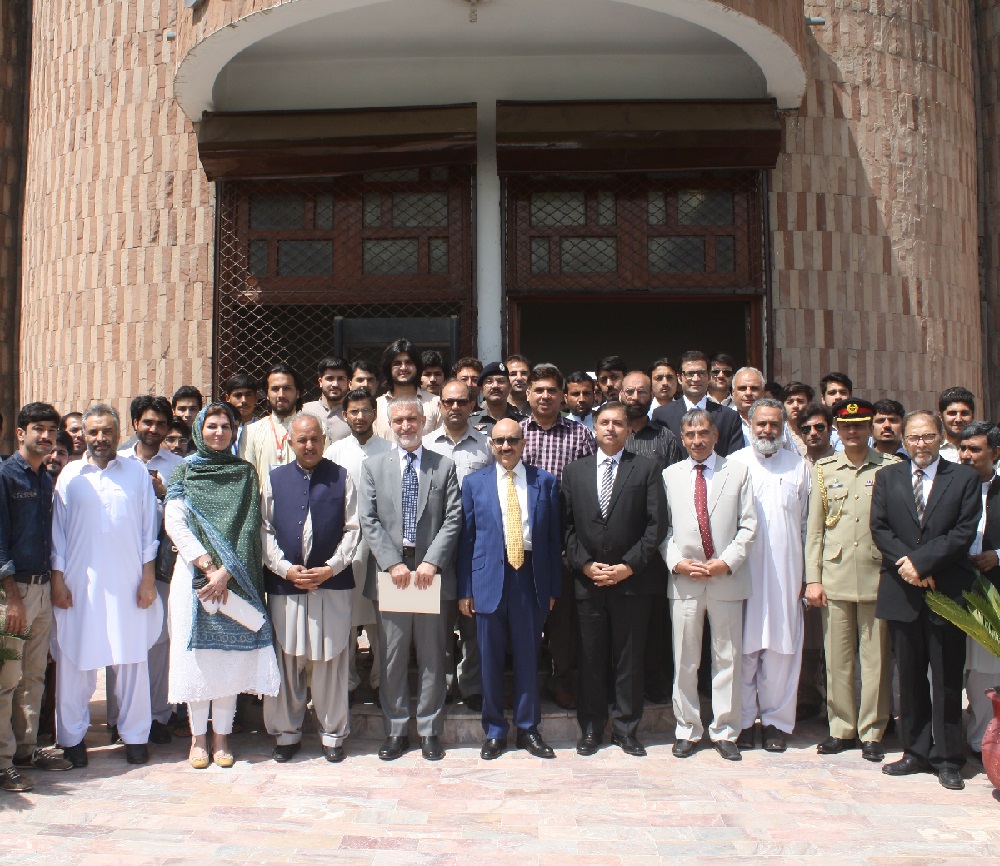 Department of International Relations under the auspices of the University of Peshawar organized a Talk on Pakistan's Foreign Policy: The Jammu and Kashmir Dispute at Sir Sahibzada Abdul Qayyum Khan Auditorium here on Tuesday.The Talk was organized by Prof. Dr. Minhas Majeed, Department of International Relations, University of Peshawar.
President AJ&K, Mr Sardar Masood graced the occasion as a chief guest. Besides him Vice Chancellor University of Peshawar, Prof. Dr. Muhammad Abid, Vice Chancellor, Islamia College University Peshawar, Secretary Higher Education Mr. Zafar Ali Shah, Deans, Directors faculty members and students were also present on the occasion.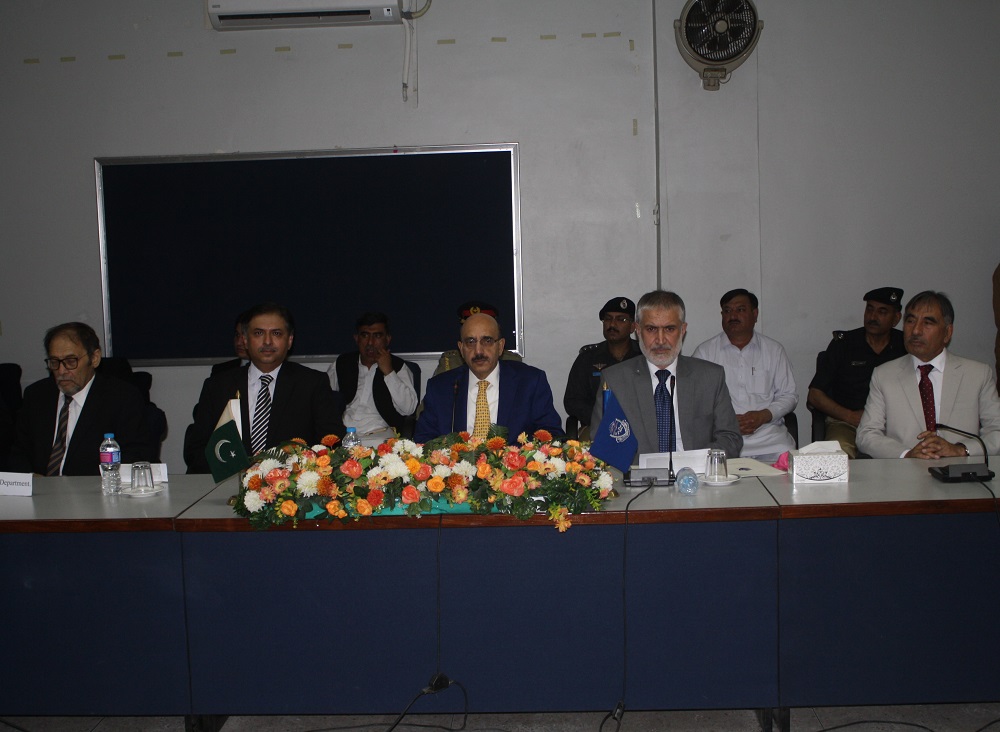 President Masood while underlining the issue of Kashmir remarked that Kashmir issue is the main pillar of Pakistan's foreign policy and desire of freedom is running in the blood of Kashmiris. He elucidated that kpk and AJ&k had strong linkages from the very beginning and at the time of independence AJ&K was confronting to the dill pated circumstances but KPK supported the state with great enthusiasm.He said that we are conveying a message to the world that Kashmir issue is not the internal matter of India.it is an internationally recognized issue and will be resolved on mutual concerns.
The president also emphasized the need for addressing challenges facing the country before they complicate further. He said there are issues on which Pakistan has concerns and it expects other countries to take care of them.He said other countries might also have legitimate concerns and we will have to understand them. Pakistan is today more connected with the world than before. We are, in fact, now more integrated than before, he added.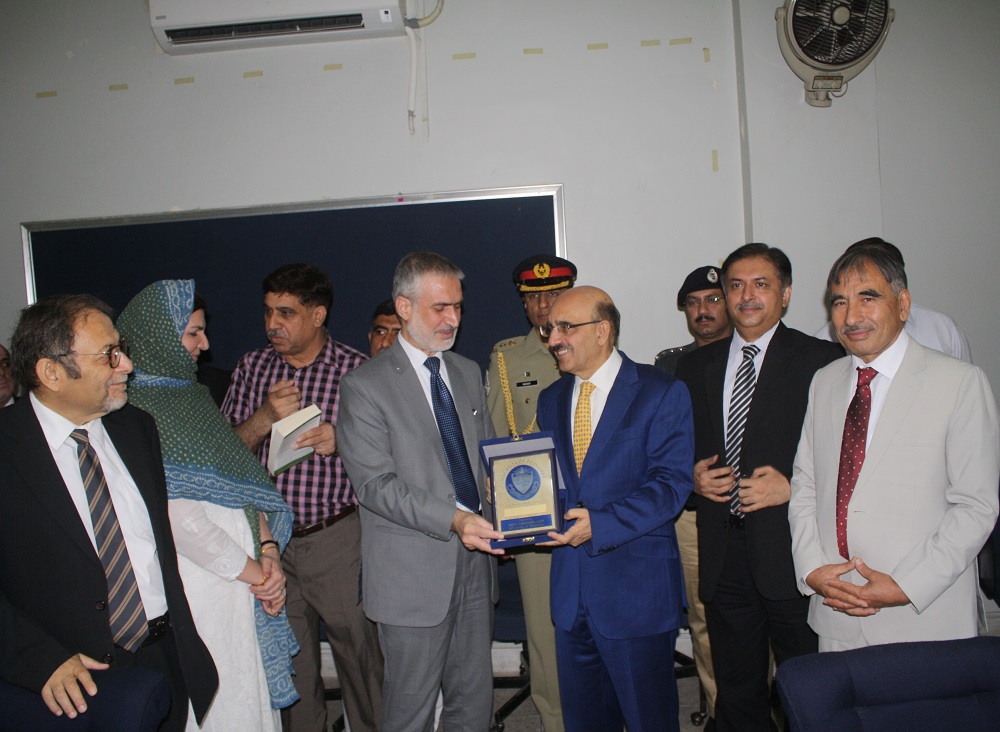 He also noted that Pakistan resumed strategic dialogue with the United States and further broadened agenda of security and economic development while protecting Pakistan's vital national interests.
He further stated that the Kashmir issue has been a major bone of contention from the day of independence, resulted in three wars, numerous conflicts between India and Pakistan and severely rigid diplomacy. The United Nations Security Council had tried to resolve the dispute by declaring that the accession of Jammu and Kashmir to India or Pakistan should be decided through the democratic method by holding a free and fair plebiscite but India had rejected any mediation which opposed its claim regarding Kashmir.
The president elucidated that It is necessary for international community to realize that peace and stability in South Asia can only be guaranteed if all outstanding disputes between Pakistan and India, including the Kashmir dispute should be resolved because Pakistan has become a frontline state against the Global War of terrorism. The best solution of the Kashmir dispute could be the right of self-determination which should be given to Kashmiris in order to give them the right to decide to whom they want to accede.
He further said that Kashmir issue is an internationally recognized issue and would be resolved with peaceful negotiation between the two countries. He too added that CPEC would bring Economic and geographical Prosperities in AJ&K also because one of the 8 packs would be constructed in the subject area.
Rafiullah
Assistant Director Communications
University Of Peshawar