International Day for Biological Diversity 2017 at University of Peshawar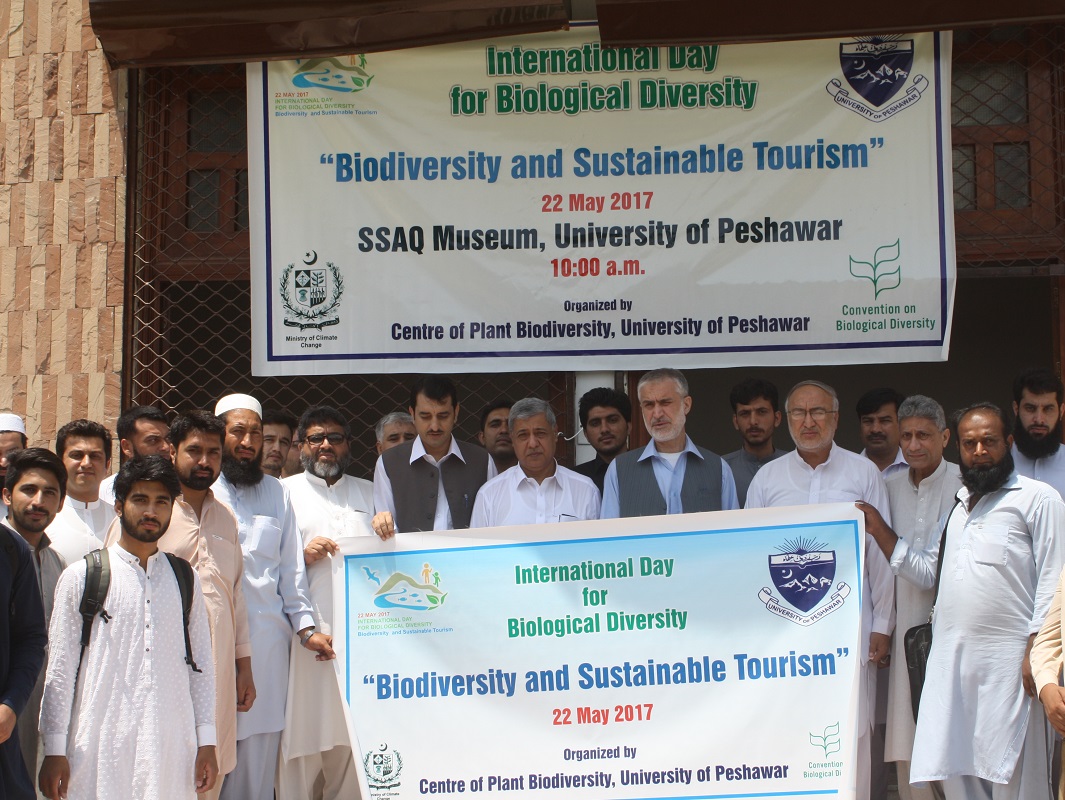 The UN "International Day for Biological Diversity (IDB)" was observed at the SSAQ archeology Museum Hall University of Peshawar on 22 may, with the aim of "Biodiversity and Sustainable tourism". On the occasion day long events were conducted on the day including skits from the students highlighting the importance biodiversity in our lives. They presented that natural resources are fast depleting and to preserve them was everyone's responsibility in order to achieve a better and pollution free environment for the generations to come.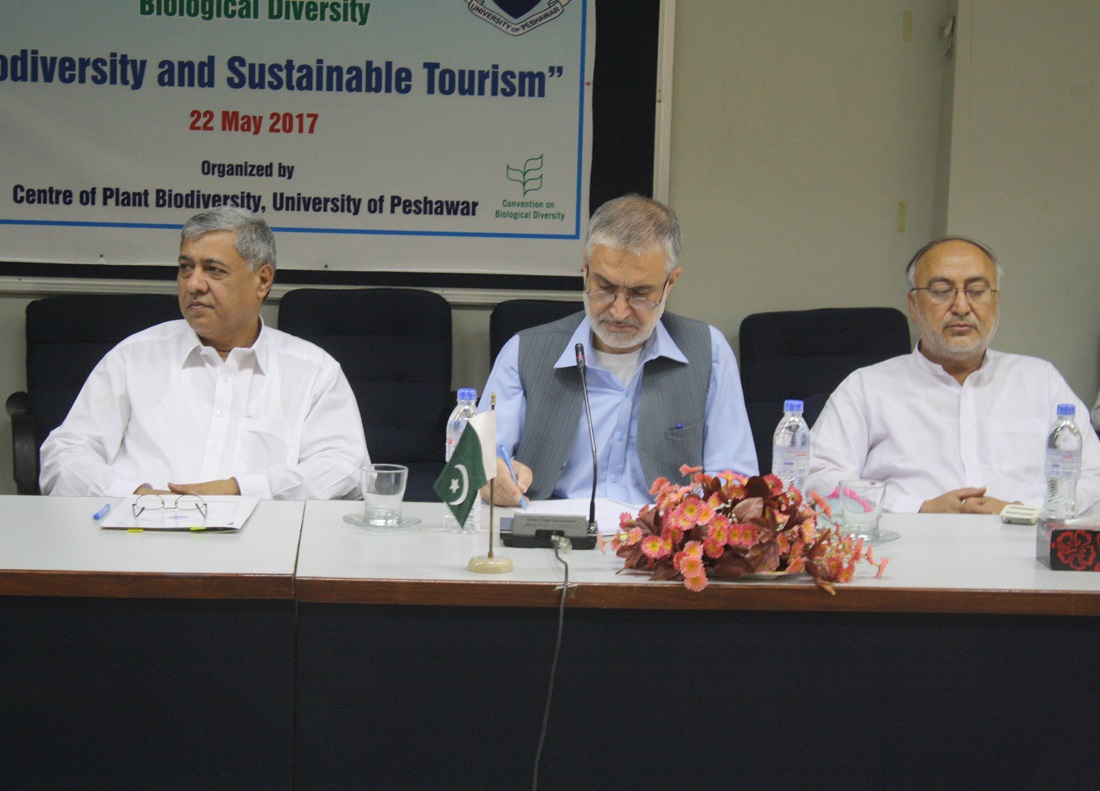 Future of Humanity's fate is tightly linked with biological diversity including the quality of life on earth, said Vice Chancellor University of Peshawar Prof. Dr. Mohammad Abid who the chief guest of the seminar arranged on the day. He added that biodiversity is a vital asset in global and local economies while food production depends on Biodiversity and the services provided by ecosystems.
Dr. Muhammad Abid maintained that biodiversity was important not only to those who depend on it in their daily lives but to modern industry and agriculture as well. He appreciated the efforts of Center of Plant Biodiversity in preserving endangered plant species, and advised the students to every day of their life be dedicated towards keeping a clean and green environment and doing quality research in this connection to achieve the goal of a pure natural environment.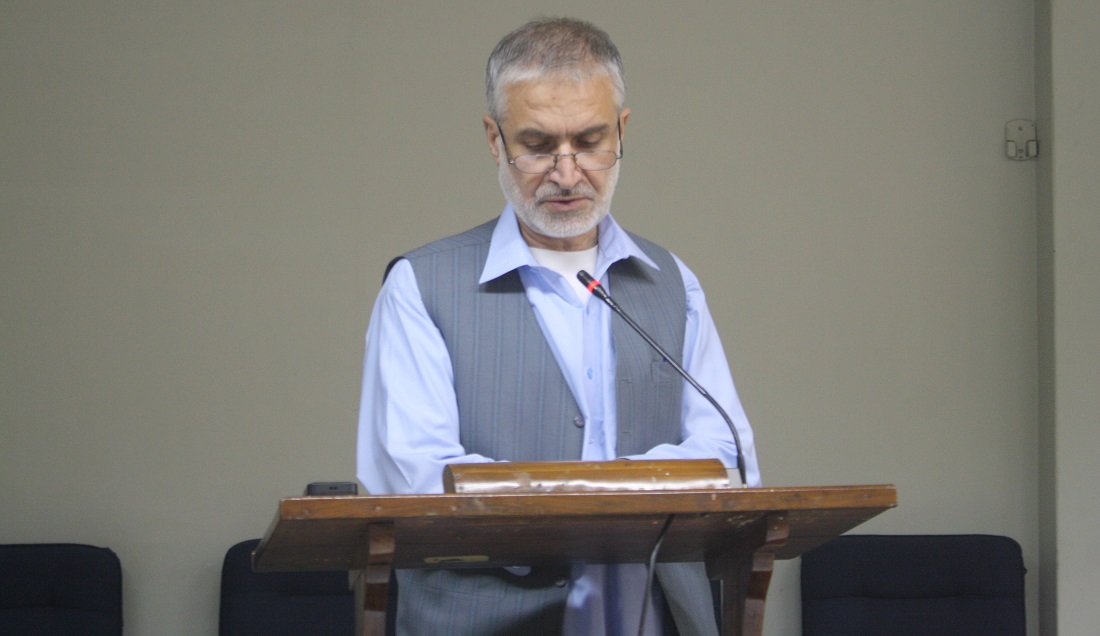 He further elucidated that International Celebration of the IDB under this theme therefore provides an opportunity to raise awareness and action towards the important contribution of sustainable tourism both to economic growth and to the conservation and sustainable use of biodiversity. Furthermore, the theme also provides a unique opportunity to contribute to ongoing initiatives such as the Sustainable Tourism Programme of the 10-Year Framework of Programs on Sustainable Consumption and Production Patterns and to promote the CBD Guidelines on Biodiversity and Tourism Development.
Director of the CPB, Dr. Asadullah said that Botanical Gardens around the globe are institutions holding documented collection for the purpose of conservation, education, scientific research and aesthetic purposes. He added the role of Botanical Garden cannot be ignored in Biodiversity Conservation and Sustainable Development in the world wide implementation of the international agenda of Botanic Gardens Conservation International (BGCI).
The ceremony was attended by the Dean faculty of Life and Environmental Sciences Prof. Dr. Bashir Ahmad, Ex-Dean, Prof. Dr. Amir Nawaz, Director CPB, Dr Asadullah and scores of students of the faculty.
Rafiullah
Assistant Director Communications
University of Peshawar