HBL signs MoU to expand its footprint at the UoP Campus
Peshawar: University of Peshawar has signed an MoU with Habib Bank limited to make available its access to its employees to the ATM at admin block and salary account services for further availing new packages. Regional Chief KP Shehzad Haider and Mustafa Hasham DG North represented Habib Bank limited along with other officials.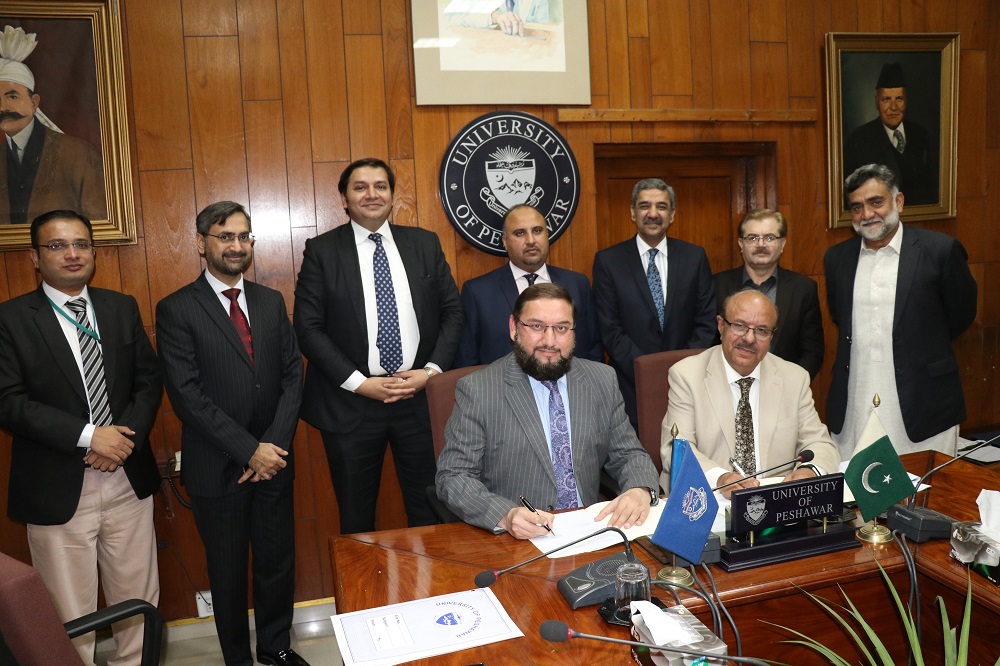 The Vice Chancellor University of Peshawar Prof.Dr.Muhammad Asif Khan welcoming the move called upon bankers to go for students friendly packages for their financial discipline and understanding future needs. The Regional Chief KP Shehzad Haider assured that HBL is looking to hold a big event in the second week of February to showcase its students friendly packages along with sports gala event,Moreover, he assured Vice Chancellor UoP that as per past practises his bank Officer will routinely give talks to IMS, economics and Development Studies departments.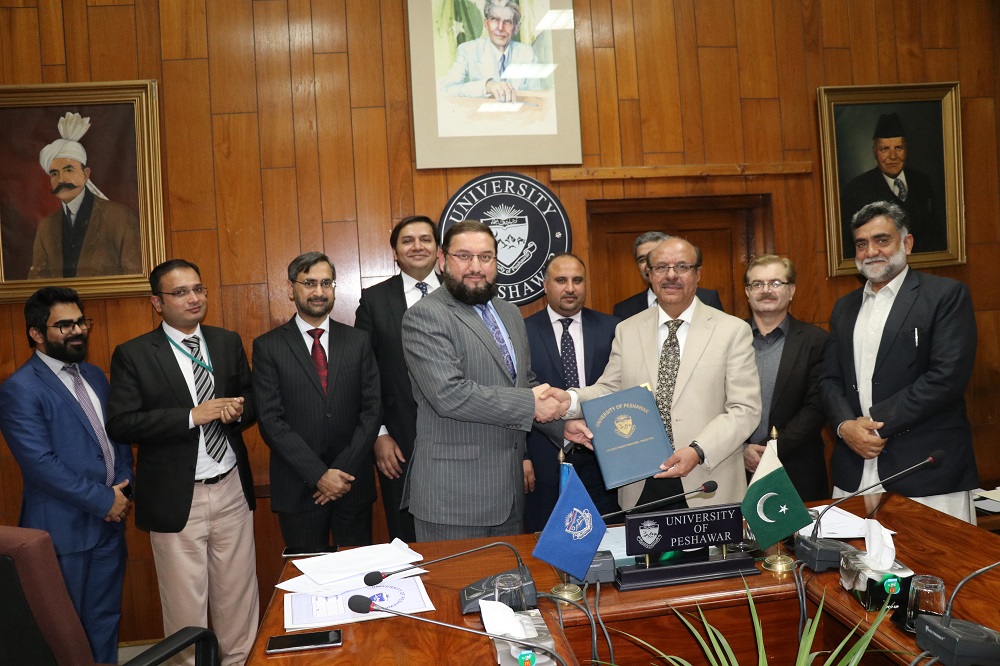 Further, HBL officials gave assurance that their's foundation will be on the forefront to lead community based projects based on UoP proposals.